The 3 Best Bakeries – Southern Fleurieu Peninsula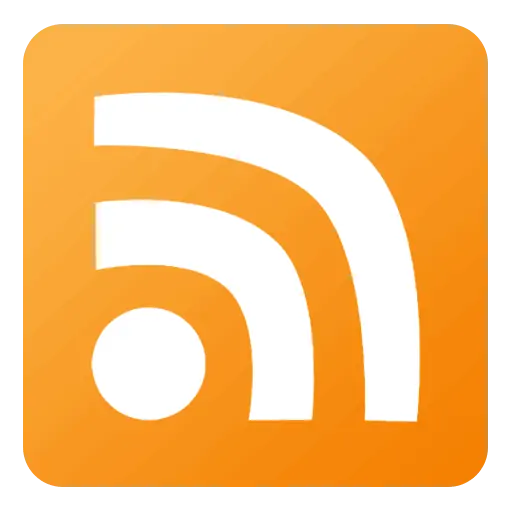 It is winter time – comfort food time, and despite the bad wrap carbs have had lately, we say, TAKE US TO THE CARBS!
Fans of bready, dough-loaded goodness (sourdough anyone?) know that bakeries are the true rock stars when it comes to the good stuff.
Almost every Australian town has a local bakery. Traditionally, this was where you'd go for those Aussie treats such as pies and pasties, lamingtons, chocolate doughnuts and a selection of breads and a few pastries, oh and a Farmers Union Iced Coffee of course! In recent years, however, the Aussie bakery has transformed into an artisan destination for unusual flavour combinations, wildly inventive recipes and resurgence in traditional, small batch baking methods. A place where customers are coming to engage all the senses!
We have only listed actual 'Bakeries 'here, although there are so many wonderful cafes and restaurants that serve delicious cakes and pastries on the Southern Fleurieu (Victor harbour, Port Elliot, Goolwa and Middleton areas). Our "Three Best Bakeries" list is based on traveller reviews, local reviews, the star score, personal experience, location and finally (and most importantly) the product itself!
1. Port Eliot Bakery (Our winner!)
4.5/5 star – TripAdvisor score
An unassuming little place with a giant reputation!
The Port Elliot Bakery has been open for 28 years
and is still operated by the original owners – the Gorman-Horrocks family.  The site has been a bakery and patisserie for over a hundred years with the original wood fired oven still in place. Every one of their 250 mouth-watering products is baked fresh daily on the premises and is sold only in the Port Elliot Bakery.
If you happen to be driving through the main street of Port Elliot around lunch time, you can't help but notice the queue emerging from the Port Elliot Bakery. There is a very good reason for this. This bakery is world-class! If you're patient enough to wait a short time in line, you'll be rewarded with some of the best pastries and cakes you can poke a fork at!
The pasties are amazing, the choices of pies are mind-boggling and there is always an interesting 'Pie of the month' to tempt you; such as Tandoori chicken, red wine, garlic and mushroom or tuna mornay. If you plan on visiting the Port Elliot Bakery, you might want to make the most of it and grab one of their sensational sweet treats when you reach the counter.  With Bee Stings, Vanilla Slices, Fresh Cream Finger Buns, Honey Sticks, Chocolate Eclairs, Blueberry & Apricot Buns and so much more to choose from, maybe you should grab two?? Also available is a variety of bread, from old fashioned tank loaves to continentals, cobs, French sticks, rolls and more.
There are picnic tables and seating outside under the gum trees which is the perfect addition to this bakery. It really is the perfect place to stop, have a delicious feed and take in the lovely Port Elliot.
"We go out of our way to visit here and it's worth it every time. Sometimes a queue out the door but it moves quick, and you won't be disappointed with the food! Plenty to choose from and never tried something I didn't like!"- nbell825 (TripAdvisor)
Photo courtesy: portelliotbakery.com
Our choice –The mushroom & spinach parcel, followed by a tantalising chocolate éclair!
Vegetarian and gluten free options – Yes
Opening times –Open 7 days a week 7 am – 5.30 pm
Dine in– Yes (outside)
Dog Friendly –Yes
Address –31 North Terrace, Port Elliot South Australia (Map)
Phone number –(08) 8554 2475
Website- portelliotbakery.com
2. HERITAGE PIES AND PASTRIES – GOOLWA
4/5 star – TripAdvisor score
Award winning favourite of the locals!
The first Heritage Pies and Pastries
location opened in 1995 in Middleton and after 20 years of operation they decided to share their tasty range of baked goods with the town of Goolwa and opened a store there. 'Heritage Pies and Pastries' are a well-known and trusted name, they have stood the test of time and have a reputation of consistently serving the best quality, freshest, old fashioned products with a smile.
The bakery has over 50 flavours of pie and pastries to choose from including pies like, tuna, chicken, turkey, beef and sausage or vegetarian options like bean pies and vegetarian pasties. They also have egg and bacon rolls, quiches and so much more! For the sweet tooth, you may fancy some pancakes, biscuits, scones, or perhaps one of their many brightly coloured iced goodies!
With tummies rumbling and mouths salivating, there is sometimes a line-up of hungry people all with their eye on the prize! However, the staff are known to be quick and efficient at serving people and it doesn't take long before it is your turn at the counter, faced with having to choose between the huge amount of yummies available!
This is also a bakery with a difference! Sunday morning from 8am – 11am breakfast is cooked using home grown vegies and ingredients.  Every Sunday is a different meal, so you can ring, call in or check out their Facebook page to find out what's cook'n next Sunday.
Heritage Pies and Pastries is an absolute favourite with locals and tourists alike and took out the award for Fleurieu's best bakery competition in 2015. For any visitors to the area, this place is a must when you're feeling peckish or need a sugar and caffeine hit!
"Absolutely amazing staff and food, looking forward to coming back to regularly go again." – Steven B. (Facebook)
Photo courtesy: rvtrips.com.au
Pet Let's choice –A scrummy Vegie medley quiche and a Cream Horn!
Vegetarian and gluten free options – Yes
Opening times – 5.30am – 5.30 pm 7 days a week
Dine in–Yes
Dog Friendly –Yes (outside)
Address – 28A Cadell Street, Goolwa South Australia (Map)
Phone number – (08) 555 0000
Website – heritagepiesandpastries.com.au
3. OCEAN STREET BAKEHOUSE – VICTOR HARBOR
4/5 star –TripAdvisor score
Prime pastries in a prime location!
Foundered in 1990, the Ocean street Bakery managed
by Jo and Trevor and is set up in a prime location on the main street of Victor Harbor. It is a very busy little bakery, a testament to the quality of the product they make.
The bread and buns are fresh and light, pies & pasties are full of flavour, and the bee stings, well you need to see them to believe them. They are not just delicious but enormous! This country style bakery which serves mostly traditional style bakery food, is in the perfect spot to stop off for breakfast before exploring Victor Harbor and Granite Island or for lunch after your sightseeing, or both!
All the products are made fresh daily and they have a massive variety! This place also makes great coffee — which is kind of a necessity when devouring pastry! If you happen to be a Pie Floater fan but have had a hard time trying to find one recently, you won't be disappointed. For the health conscious, there are fresh or toasted sandwiches and focaccias available too.
"Ocean Street Bakehouse is great when it comes to those delicious "must haves" in life. Mine were sponge kisses….and Ocean Street Bakehouse delivered. Even though they were not on the menu until Summer….I was able to order some and in a few days, were eating these beautiful morsels of divineness and in the middle of winter. Ocean Street Bakehouse is the BEST!! I recommend them to anyone. Thank You guys." – Helen Wilks (Facebook)
Photo credit: James. B. (Yelp)
Pet Let's choice –One of their ENORMOUS Bee Stings and a strong hot coffee!
Vegetarian and gluten free options – Vegetarian
Opening times –Open 7 days a week 7.30am – 4.30pm
Dine in–Yes (inside and outside)
Dog Friendly –Yes (outside)
Address –  3 Ocean St, Victor Harbor, SA, 5211(Map)
Phone number – (08) 8552 6066
Original photo source unknown