4 Top Vegan Eateries – Southern Feurieu Peninsula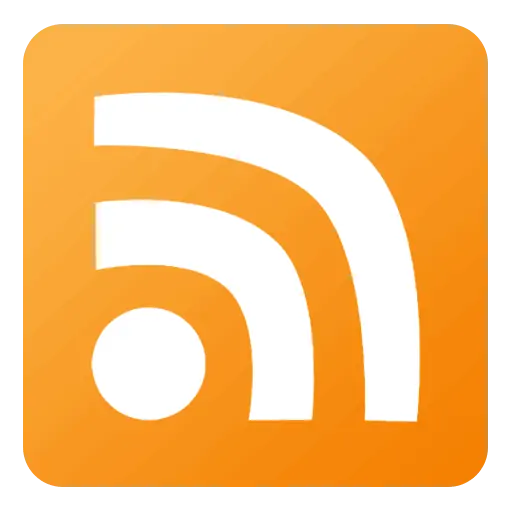 For a long time in Australia, meat reigned supreme in restaurants and dominated the 'Daily Specials' board… but not so much anymore. We are living in a more health/allergy-conscious and ethical society making many people more selective about what they want to, or what they can eat. This awareness has led to the growth of vegan eateries.
Vegan options aren't rare anymore.  They are essential for any restaurant wanting to appeal to the growing number of people who are going vegan. So, with veganism gripping the Australian food scene, chefs are proving that plant-based meals can be just as delicious (or even more delicious) as their meaty alternatives.
We've rounded up a few of our favourite vegan friendly food havens from across the Southern Fleurieu Peninsula just for you!
Soul Vine Cafe – Port Elliot
We just love this place! If you are a Vegan, Vego or just super health conscious, please read on…  At the Soul Vine Cafe, they put an enormous amount of effort into creating and serving seasonal, healthy and delicious, meat free meals which are completely nutritional and balanced for optimum health and well-being. They serve colourful dishes especially created by their chefs and in-house naturopath to nourish the body and tickle the taste buds. Everything they serve is so fresh and tasty, it was difficult to come up with a 'favourite' dish we could recommend.  We settled on the Spelt Pizza! Everyone loves pizza right? This is a pizza with a difference though.. Topped with Olives , Capers & Tomato sauce (with Provolone optional), this is a refreshing version of the traditional pizza that will leave you feeling invigorated rather than sluggish. Most of their vegetarian dishes can also be 'veganised' so there are plenty of plant based options on their menu. It isn't just great food they offer, they also have a large range of wines, beers, super smoothies, freshly squeezed juices, coffee and tea and everything is served in their beautiful old building or french inspired courtyard.
When: 9am-5pm (7 days a week)
Where:14-30 Waterport Rd, Port Elliot South Australia
Motherduck Cafe – Goolwa

Motherduck is a family owned business built within the walls of a cleverly reinvented charming 105 year old building on the main street of Goolwa. The family are local and have a focus on fresh, local  produce for their extensive and innovative menu of food and drinks. Their menu happily caters for all the plant based eaters out there. For a seriously scrumptious brekky, we recommend the – SEASONAL PLATE with Toasted sourdough, hash brown,  roasted tomato, mushroom, poached beetroot, sautéed spinach, roast pumpkin, avocado, pea and mint smash and hummus! Phew!… This is just a taste of they type of creative meals which Motherduck serves up! Mmmmm… need we say more?
When: Tuesday – Sunday 8am-4pm
Where: 1/13 Cadell St, Goolwa South Australia
The Gallery Cafe at Victor Harbor Yacht Club

Without a doubt, our favourite on the list! The Gallery Cafe at the Victor Harbor Yacht Club hosts a 13 course, all you can eat, Vegan buffet (including vegan desert) every Friday night. I thought of offering you a suggestion as to what we recommend, but being an all you can eat buffet, we recommend you try a bit of everything! Once you decide what you like… go back for seconds… and even thirds! To top it off, under 3's eat for free and 3-12 year olds are only half price. Enjoy the live music while filling your belly with healthy Asian inspired Vegan cuisine. The yacht club bar is open so beer, wine, spirits and of course non-alocoholic options are available.
Bookings are essential. Book by phoning Nerida 0420581784
When: Friday nights
Where:  Victor Harbor Yacht Club. 23 Bridge Terrace Victor Harbor
Delicia Acai + Protein Bar – Victor Harbor

Here is another absolute favourite of ours! We can have two, can't we? Delicia Acai + Protein Bar is a franchise who describe themselves at the specialists in acai, espresso, protein and raw treats. It is your one stop shop for deliciousness! Their menu is extensive but to get an idea of what you can expect, here is just a little of what they offer. Gourmet protein shakes, smoothies, protein bowls, every type of coffee you can imagine, and some (to die for) raw treats! The raw treats come with a warning of possible addiction, so maybe just stick to one… or two… maybe three (if you have willpower of steel!) The raw treats include, choc caramel nougat slices, peppermint slices, protein balls, apricot and goji balls and so much more!
When: Mon – Sat 8.30pm – 4.00pm Sun 9.00am – 2.00pm
Where: 3/5 Coral Street, Victor Harbor, South Australia
You may also like:
Pet Friendly Cafes and Restaurants
Top 4 Breakfast places in Victor Harbor
Like us on Facebook
Follow us on Instagram