5 Quick & Easy Holiday Home Recipes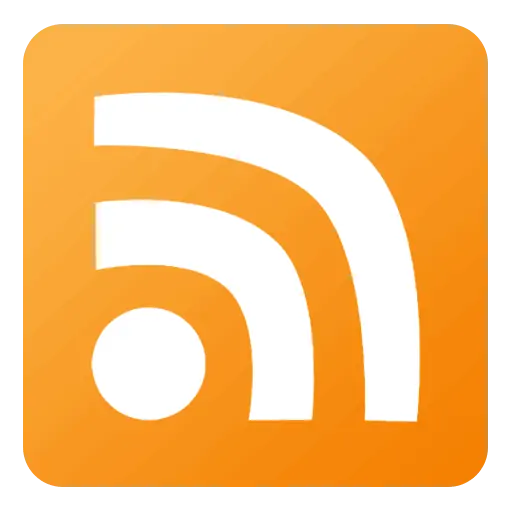 Holiday Home Recipes
Holidays – a time for chilling out and relaxing with your family. However everyone still needs to eat! It is a great idea to eat out occasionally and try new restaurants and cafes in the local area (and here on the Fleurieu Peninsula we have some wonderful places to eat), but you may not want to break the bank just to eat.
This means eating in sometimes. Some people love cooking and will enjoy the experience of cooking in a new holiday home kitchen. Some of our guests plan to cook big, challenging meals that they don't have the time or energy to tackle at home. Then we have other guests who make it a rule never to cook while they are on holidays! Most people are somewhere in between – so this article is for you!
Planning Your Meals
So a little planning will help. Imagine the amount of time you could save wandering local supermarket aisles stressing about what to cook? That's valuable holiday time that could be spent with a G&T on the deck alternating between the beautiful view and a great book!
Planning your meals involves determining the ingredients as well as the utensils and kitchen equipment required, although if you decide to holiday with Pet Let, we provide most of the utensils and cooking equipment you could ever need! Which means, all you need are a few super simple recipes and a short shopping list!
All good holiday homes should be stocked with the essential tools needed for cooking, so you shouldn't need to be bring the basics; saucepans, fry pans, chopping boards, knives, a grater and various utensils will all be provided.
If you are thinking of doing a stir fry for 8 you may want to bring a large wok or perhaps you are going to whip up a seafood Paella so a paella dish will be an essential item to pack. So there could be some recipes that need a special tool.
Keep Your Recipes Simple
Unless cooking is how you relax, you're not going on holidays to spend all your time in the kitchen, so keep it simple. Recipes with a few basic ingredients are the way to go. You don't want to have to spend a fortune on herbs, spices and a tonne of exotic ingredients, so one-pot meals and minimal ingredients keeps the packing easy and the prep time short.
Instead of lugging an esky full of fresh fruit and veges with you, if you're staying close to Victor Harbor perhaps plan for a quick trip to Veg Out (a large and affordable fruit and veg shop on Torrens Street) or the Saturday morning Victor Harbors Farmers Market. This gives you a chance to mingle with the locals and get a feel for the town. You will also find some beautiful local produce such as fresh artisan olive bread or fleurieu cheeses that will add a special touch to your meals.
Links:
Veg Out:
https://www.facebook.com/Veg.Out.Victor.Harbor/
Farmers Market at Victor Harbor:
http://victorharborfarmersmarket.com.au/
5 Quick & Easy Holiday Home Recipes
To cut down on planning time, here are 5 ridiculously quick and easy recipes which require only 4 main ingredients, and no special equipment! Perfect for holiday cooking!
Tomato Prawns with Polenta – Serves 4
Ingredients:Polenta, Olive Oil, Green Prawns, Passata Sauce, Green Beans
1. 1L (4 cups) water
2. 170g (1 cup) instant polenta (cornmeal)
3. 2 teaspoons olive oil
4. 1kg green prawns, peeled leaving tails intact, deveined
5. 1 x 700g bottle of passata (tomato pasta sauce)
6. 400g green round beans, trimmed
Step 1
Bring water to the boil in a saucepan over medium heat. Reduce heat to low. Gradually add the polenta, whisking with a fork until incorporated. Cook, stirring with a wooden spoon, for 12-15 minutes or until the polenta is soft and creamy.
Step 2
Meanwhile, heat the oil in a large frying pan over medium-high heat. Cook the prawns for 2 minutes or until prawns just change colour. Stir in the passata. Cook for a further 2-3 minutes or until prawns are cooked and the sauce is heated through. Season with salt and pepper.
Step 3
While the prawns are cooking, steam the beans in the microwave for 2 mins (or until they are bright green and crisp).
Step 4
Divide polenta among serving bowls. Top with the prawn mixture and beans.
---
Pesto Salami and Parmesan Melts – Serves 4
Ingredients: Garlic Focaccia, Basil Pesto, Salami, Parmesan Cheese
1. 1 x 300g garlic focaccia, halved, split
2. 150g tub chunky basil pesto
3. 70g shaved salami
4. 100g parmesan cheese, grated
Step 1
Preheat grill on high. Grill cut side of focaccia for 2 minutes or until browned.
Step 2
Spread toasted focaccia with pesto. Top with salami and cheese. Grill for 3 minutes or until cheese is melted.
---
Gnocci with Burnt Butter & Oregano – Serves 4
Ingredients List: Potato Gnocci, Butter, Garlic, Oregano Leaves
1. 2 x 500g pkts potato gnocchi
2. 100g butter
3. 2-3 garlic cloves, thinly sliced
4. 1/2 cup fresh oregano leaves
Step 1
Cook gnocchi in a large saucepan of boiling water following packet directions. Drain. Return to pan.
Step 2
Meanwhile, heat the butter in a small saucepan over medium heat until just foaming. Add the garlic and season with salt and pepper. Simmer until the butter just starts to brown.
Step 3
Add the oregano to the butter mixture. Cook for a further 1 minute.
Step 4
Pour the butter mixture over the gnocchi and shake the pan to coat.
---
Greek Style Lamb Wraps – Serves 4
Ingredients: Lamb fillets, Olive Oil, Tortillas, Tzatziki (yoghurt dip), Greek Salad
1. 500g lamb fillets
2. 2 teaspoons olive oil
3. 6 flour tortillas
4. 150g (2/3 cup) bought tzatziki
5. 100g Complete Greek Salad
Step 1
Preheat a barbecue flat plate or chargrill on medium-high. Brush lamb with oil. Season with salt and pepper.
Step 2
Reduce heat to medium. Cook the lamb for 3-4 minutes each side for medium or until cooked to your liking. Transfer to a plate and cover loosely with foil. Set aside for 5 minutes to rest. Thinly slice.
Step 3
Place tortillas on a clean work surface. Spread each tortilla with 1 tablespoon of tzatziki. Divide the salad and lamb among the wraps. Drizzle over remaining tzatziki.
Step 4
Fold in the sides and roll up firmly to enclose the filling.
---
Chicken with Potato Cakes – Serves 4
Ingredients: Red pepper or tomato tapenade, chicken breast fillets,Potato, olive oil, mixed salad leaves.
1. 135g btl Red Pepper or Tomato Tapenade
2. 4 chicken breast fillets
3. 1kg Golden Delight potatoes, washed, peeled, coarsely grated
4. Olive oil, for shallow-frying
5. 100g mixed salad leaves
Step 1
Place the tapenade in a bowl. Add the chicken and turn to coat.
Step 2
Place the potato in a large bowl. Season with salt and pepper. Add enough oil to a frying pan to come 5mm up the side. Heat over medium heat. Add four 1/3-cup portions of potato and flatten slightly. Cook for 2-3 minutes each side or until crisp and golden. Transfer to a plate lined with paper towel. Repeat, in 2 more batches, with the remaining mixture.
Step 3
Meanwhile, preheat grill on high. Cook chicken for 3-4 minutes each side or until cooked. Thickly slice.
Step 4
Serve with potato cakes and salad.
*All recipes courtesy of Taste.com.au