8 Instagrammable Hot Spots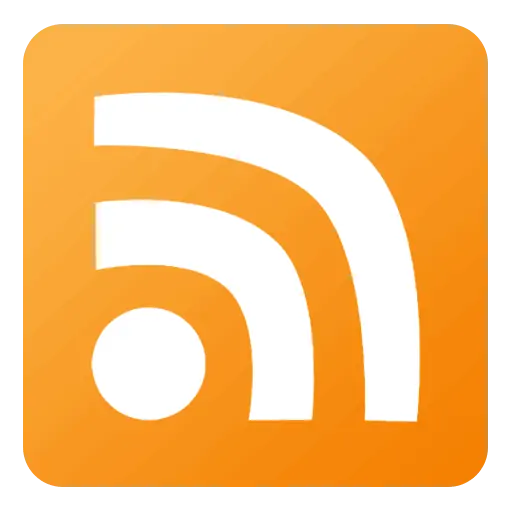 We've found 8 stunning instagrammable hot spots on the Southern Fleurieu! So, pack your weekend bag, charge your phone, check your data and get snapping!
Blue skies, rolling waves, historic architecture and epic hikes make South Australia's coastal playground, the Southern Fleurieu, one to immortalise through a lens. These locations are instagrammable hot spots.
We've searched the area to find the most dazzling spots that'll make your Instagram feed sparkle! Some places require a drive or slight physical exertion (like reaching glorious heights at the Bluff in Encounter Bay) but boy are the views worth it! So if you're looking for some Insta #inspo, look no further and get geared up and get 'gramming.
THE BLUFF (ROSETTA HEAD)  – ENCOUNTER BAY
This epic mountain-meets-sea backdrop is worth the trek up to the top of the Bluff and at an elevation of 100 metres, this spot will give you stellar 360 degree views across the Southern Ocean and Victor Harbor. Just a short walk to the summit and you'll be overwhelmed with Insta-worthy scenes!  MAP
This is the view taken west from the top of The Bluff at Encounter Bay.
Photo taken by Ian Fieggen
BASHAMS BEACH – PORT ELLIOT
Whale sightings are a regular occurrence from June through to October along the Southern Fleurieu coastline, in particular Bashams Beach at Port Elliot. It is a magnificent sight to see the many Southern Right Whales make their way to town. It is awe-inspiring, to watch them frolic and play and for those 'insta-nuts', well, you can end up in a insta-posting frenzy! Don't leave it too late though,  you'll want to steal a few awesome pics before winter is over and the whales head back to the Antarctica for the summer.  MAP
This Southern Right Whale was snapped at Basham Beach, Middleton by Margan Toenee of Encounter Bay.
GOOLWA WHARF
The Goolwa Wharf is photogenic for a bunch of reasons: Twice a month on a Sunday a the bustling market is held there, and there's an ever-changing line-up of exhibitions, live music and events held throughout the year. But the star of the show down at the wharf is no doubt, the PS Oscar W Paddlesteamer. Oozing old world charm, this lovely 'old lady' of the river which was was built in 1908, is always insta-ready! She isn't fussed about filters, nor does she care which angle she is photographed from, she knows she looks good and she works it!  MAP
PS Oscar W photographed at the Goolwa Wharf.  Photo courtesy of the
PS Oscar W via Facebook.
THE CAUSEWAY – VICTOR HARBOR
The Causeway bridge would have to be the most instagrammed bridge on the Southern Fleurieu but that doesn't mean you can't get creative and capture a moment to impress. With an ever changing natural backdrop it's hard to go wrong!
You may even decide to jump on board the historic tram to capture some breathtaking shots. On a sunny day, you can sit up the top of the tram and take some gorgeous snaps as you pull away from the causeway and head across the 630 meter bridge. The short journey offers stunning panoramas all the way to Granite Island. . Or why not shoot an instavideo? MAP
A crisp morning sunrise over the causeway. Photo courtesy of WAIEMA
HORSESHOE BAY – PORT ELLIOT
A visit to this beautiful bay will have you in awe as you gaze for miles along one of the most beautiful parts of the South Australian coastline. You will enjoy sweeping 360 degree views all the way to Victor Harbor and back along the stretch of the Coorong. During the cooler months you can usually spot some whales from Freeman lookout as they make their way along the coast.  Tourists and locals come in droves to soak up the sunshine on this town's postcard-perfect beachfront. The sandy expanse is always a winner, so stock up on digital storage.  You're going to need it! MAP
The turquoise waters of Horseshoe Bay Photo: clique.adelaidereview.com.au
HINDMARSH FALLS – HINDMARSH VALLEY
Everyone loves a waterfall! Hindmarsh Falls is definitely a hidden gem, tucked away in a quiet secluded spot where you are often the only person around. It is just a 200m walk through stunning native bushland and you are there. Your best insta-moments will be shot in the winter time, when Hindmarsh Falls puts on a spectacular display and you can snap that perfect Insta-post that will have all your friends at home double-tapping! MAP
The pretty cascade of Hindmarsh Falls. Photo taken by John Campbell
GRANITE ISLAND – VICTOR HARBOR
Million dollar views and you don't have to pay a cent! Enjoy an incredible sight of the Victor Harbor coastline, not to mention a great opportunity to lens some pelicans, seals and if you're lucky, some little penguins frolicking in the glistening water surrounding the island. Could you get them all in one incredible shot! (That would be a VERY lucky shot indeed!) While the view is unreal, the island itself is pretty and super easy to walk around using the boardwalk. The Insta opportunities are endless! Overall, it's pretty hard to take a bad pic on this magnificent little island. MAP
Endless insta-opportunities on this little island.   Photo courtesy of Kayla Dresdner.
ADARE CASTLE – VICTOR HARBOR
No modern architecture could ever compete with Adare Castle. This Victorian beauty adds a little elegance to the beachside town of Victor Harbor. Built by D.H Cudmore in 1891 and named after the family home in Ireland, Adare Castle looks like it's straight out of Hogwarts. There's might not be any real wizards here, but the castle is still bewitching and an ideal place to stop to get the perfect 'gram. MAP
A real life fairytale castle in the heart of Victor Harbor. Photo taken by Dave Walsh
You may also like:
6 Best Takeaway Places in Victor Harbor
Victor Harbor – It ain't just for the oldies!
Get a Truck Load of Stan and Netflix on Your Next Holiday
Like us on Facebook
Follow us on Instagram