8 Places to Eat in Goolwa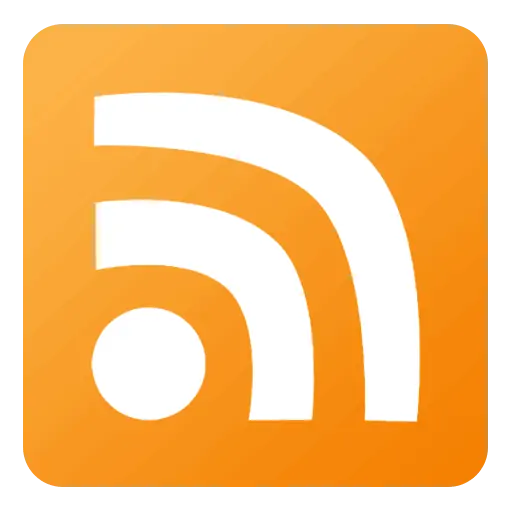 The historic town of Goolwa is located only a short scenic drive from Adelaide (approximately 80 km's). It was once a thriving port for riverboats but is now a substantial town of around 6000 people. It is a favourite among day trippers and holidaymakers, with many choosing to take up residence here for the peaceful and slower pace of life.
Inspired by the Slow Food movement, Goolwa became the first town in Australia and the first outside of Europe to join the global movement known as Cittaslow,  and signed the pledge in 2007. It is all about resisting the high-speed frenzy of the modern world and maintaining a sense of calm in the community. It aims to create an environment where people resist the pressure to live by the clock, and give preference to good living practices. A big part of this is to counteract the fast food movement and to value the time we spend on preparing, sharing, and consuming food. As  Goolwa was the first town in Australia to sign the pledge, you can be assured that the Cittaslow principles are being applied by the restaurants, hotels and cafes of Goolwa.
Cittaslow Principles
Encourage diversity not standardisation
Support and encourage local culture and traditions
Work for a more sustainable environment
Support and encourage local produce and products
Encourage healthy living especially through children and young people
Work with the local community to build these values
Develop a gradual process to achieve all the aspirations
So come and visit Goolwa… slow down,  and in keeping with Cittaslow philosophy, savour the delicious food on offer, gather your thoughts, chat with friends and watch the world go by…  Here are 8 suggestions (in no particular order), something for every taste.
MOTHERDUCK CAFE
"We at Motherduck believe that good food comes from a good place which is why we forage and prepare only the freshest local ingredients, so please tuck in and taste the love xx"
Motherduck is a family owned business built within the walls of a charming 105 year old building on the main street of Goolwa.
It has been cleverly reinvented using new and recycled materials, creating a relaxed and welcoming atmosphere with a touch of uniqueness.
The family are local so they utilise fresh, local  produce for their extensive and innovative menu of food and drinks and also cater for all of today's complex eating styles.
Whether you're gluten intolerant, a vegetarian or a traditional lover of meat and three veg, Motherduck have you covered!  Breakfast and Lunch available.
Open: Tuesday-Sunday 8am-4pm
Phone: (08) 8555 1462
Website: motherduckcafe.com.au
Where: 13 Cadell Street, Goolwa
Current menu
THE GOOLWA HOTEL
If you want to experience a good wholesome country style pub type of fare, then the historic Goolwa Hotel, dating from 1853 is the place for you.
The Mozambique Restaurant is named after the ill-fated vessel, Mozambique, which ran ashore near the Murray Mouth in 1854. The mast-head was retrieved and is on display in the restaurant,  which adds to the mid-1800's atmosphere and ambience.
The restaurant offers a good range of meals from the al-a-carte menu including fish, poultry and red meat together with a wide range of salads and hot vegetables available from the self-service bars.
The Goolwa also has two other separate dining areas, the front bar as well as the Garden Restaurant, seating around 100 people.
Open: 7 days a week 11am-10pm (Dining: 12-2pm & 6-8pm Daily)
Phone: (08) 8555 2012
Website: goolwahotel.com.au
Where: 7 Cadell Street, Goolwa
THE CORIO HOTEL
The Corio is another historic hotel located on Railway Terrace at Goolwa, dating from 1858.
Again this is a typical country style pub, with a great range of traditional Australian mains including Seafood, Steak, Pasta and the the classic pub Schnitzel! A meal in the Corio Hotel's A la Carte dining room is a relaxed affair which is sure to please the budget.

Open: 7 days a week
Sun – 11am – 12 midnight
Mon-Thurs – 9.30am – 12 midnight
Fri-Sat – 9.30am – 2am
Phone: (08) 8555 2011
Website: coriohotel.com.au  
Where: Railway Tce, Goolwa
Current menu
THE AUSTRALASIAN DINING ROOM
The Australasian Dining Room is situated within a renovated state-heritage listed former hotel now called The Australasian Circa 1858.The hotel stands in a commanding position overlooking the river and main street of Goolwa and was first licenced in 1858.
Nowadays this stunning building offers dining to the public every Saturday night, where Chef Juliet Michell uses local produce to create a 3 course, set menu of Asian-infused Modern Australian cuisine.
The Australasian doesn't just offer dinner, it offers a luxurious experience. The dining room is intimate and private with a romantic ambience for that extra special night out. Definitely a Goolwa treasure!
Open: Saturday nights only (public dining)
Phone: (08) 8555 1088
Website: australasian1858.com
Where: 1 Porter Street, Goolwa
Current set menu (See HERE)
Set Menu – $89 per person
STEAM EXCHANGE BREWERY
With a great location right on the Goolwa Wharf in a restored Railway Goods shed, the Steam Exchange Brewery started life in 2003, classified as a microbrewery.
Open from Wednesday to Sunday, 10 am – 5 pm, the Steam Exchange is a great place to relax overlooking the River Murray with a classic ale or two.. or even three?
Four main styles of beer are available including Steam Ale, Indian Pale Ale, Southerly Buster Dark Ale and Stout.
If you are interested in participating in a brewery tour, Steam Exchange caters for groups and upon booking, the cost is $10 per person.
Open: Wednesday-Sunday 11.30am-5pm
Phone: (08) 8555 1462
Website: steamexchange.com.au
Where: Goolwa Wharf, Goolwa
HECTOR'S ON THE WHARF
Hector's has got to have the greatest location for a cafe in Goolwa! It is right on the Goolwa wharf overlooking the mighty Murray River and in full view of pelicans, sailing boats, ducks and even the occasional seal will pop up to say hello.
It got it's name from a local character who was a fisherman on the Coorong and reportedly lived in a wooden boat on the Goolwa Wharf for over 40 years. It is easily accessed by foot, car and even boat!
The menu uses local produce where possible, and boasts a fantastic array of fresh, beautifully prepared seafood, gorgeous salads, pastas, burgers, and a selection of specials that are frequently changed depending on what is seasonally available. Their menu also provides for special dietary requirements. Hectors  is open for breakfast and lunch every day and for dinners on Fridays and Saturdays during the warmer months and is fully licenced or you may bring your own bottle if you prefer.
See the Goolwa Wharf live on the Goolwa Wharf webcam Here!
Breakfast: 9am-Midday
Lunch: Midday- 3
Open: 7 days a week 9am – 5pm
Phone: (08) 8555 5885
Website: facebook.com/Hectors-On-The-Wharf
Where: Main Wharf, Goolwa.

BOMBORA BEACH CAFE
Another spectacular location – right on the dunes at unspoilt Goolwa Beach is a quirky beach hut/ice cream shop style cafe called the Bombora Beach Cafe. It used to be the old beach kiosk back in the day but has now matured into a popular cafe/restaurant.
It is a little off the beaten track, a slight detour from the centre of Goolwa, so you may miss it if you're not actually looking for it but you will know you're in the right place though when you see the surfer out the front holding the surfboard menu board.
Goolwa Beach does get very windy so bring a jacket when the weather is cool. The cafe has clear blinds which are often open for the fresh sea breeze to flow through at warmer times and offers blankets and heaters during the cold weather.
Taking inspiration from the picturesque scenery, the menu is heavy on fresh local seafood. Mulloway, mullet, snapper and Goolwa cockles are just some of the delights on offer, caught in South Australian waters.
Bombora has become a hit with locals and visitors alike with its formula of outstanding food, service and value in a relaxed setting overlooking the beautiful surf at Goolwa Beach.
Open: Thursday – Monday 8am Till 5pm and 7 days a week (during school holidays)
Phone: (08) 8555 5396
Website: bomboragoolwa.com
Where: Beach road, Goolwa Beach..     
Current menu   
AQUACAF GOURMET CAFE
Situated on the river at Goolwa, this little iconic cafe has it all!  The Aquacaf offers great service and tasty food all while watching the yachts sail past, taking in the views of the majestic Hindmarsh Bridge or sipping on a drop of the good stuff while watching the iconic PS Oscar W steamship make it's way to the barrage.
The Aquacaf offers breakfast and lunch with vegetarian and gluten free options available. The menu is extensive and uses fresh local produce to create dishes such as the ever-popular Mulloway fish pasty. The nautical theme is even felt on the walls, with features like an entire boat adding to the water-faring atmosphere.
Take your pick of a delectable menu created from locally sourced products and soak up the relaxing ambience of this riverside gem.
Open: Open 7 days a week for school holidays 8.30am – 4.00pm (see website for more times)
Phone: (08) 8555 1235
Website: www.aquacaf.com.au
Where: 94 Barrage Rd, Goolwa South
Current menu  www.aquacaf.com.au/menu