8 Things To Do Around Carrickalinga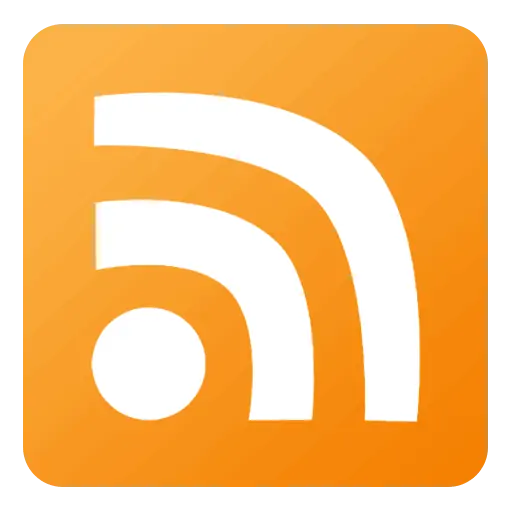 Carrickalinga Holiday Activities
RELAXATION WITH AN EDGE
It is great to plan exciting adventure holidays, trips overseas or fun family holidays, but sometimes your mind, body and soul are screaming out for some stillness. An escape from the noise of the city and claustrophobic suburbs. A holiday retreat. 'Retreat' being the operative word here! To withdraw to a peaceful place, a place that is quiet, serene and close to nature and somewhere you can contemplate the meaning of life.
Carrickalinga is a quiet and beautiful town of only a few hundred people, and is most definitely not a tourist hub. There are no shops or major facilities in Carrickalinga; there is simply the beach, a few houses (the majority of which are rarely occupied holiday homes), and the walking trail.
The people who choose to live and holiday in Carrickalinga seem to be looking for the same thing. Peace. Quiet. Incredible views. Stunning beach.
If you've decided to treat yourself to some serenity but you'd like to mix it up just a little (between your contemplation and reflection time of course!)and explore the region, we have found 8 ways to add a touch of spice to your Carrickalinga holiday experience.
1. Carrickalinga Beach
Carrickalinga is a lesser known holiday destination, a hidden gem…this is what makes the Carrickalinga Beachso peaceful and serene.
Named South Australia's top beach by The Lonely Planet in 2013, it is long and wide, with impossibly white, soft sand and sheltered aquamarine waters. The lack of people means it is clean, untouched and rarely busy which makes it ideal families to enjoy. It is a paradise for divers and snorkelers, with dramatic shipwrecks and stunning marine life, including the SA icon, the Leafy Seadragon.
The HMAS Hobart was sunk nearby and is an exciting diving attraction. It was originally one of Australia's great naval destroyers and is now Australia's most accessible war wreck. A short 10-minute boat ride from Marina St Vincent, the Hobart enjoys underwater visibility of more than 10 metres most of the year. For more information on the EX HMAS Hobart dive, click HERE.
Dolphins are also known to frequent the waters and can been seen just off shore sometimes too. One of our properties, 12 Solitude Drive carrickalinga, is close enough to the ocean that you can watch the dolphins frolic from the deck. Sublime!
Map:

2. Ingalalla Falls
If you have been taking it easy on your holiday retreat and feel like stretching your legs and getting some light exercise in yet another serene environment, you may enjoy a short walk to Ingalalla Falls. The trail starts at the picnic area, following the creek upstream for 250 metres to reach the rock pools and waterfall. There are several picnic areas along the way, which makes it the perfect spot to stop off and enjoy some lunch.
You can take the easy walk to the bottom falls but if you are more adventurous you can climb to the upper falls. Caution is needed as it is very steep and can be slippery. There are also great walks around the forest area on the fire tracks.
Location: Hay Flat Rd Hay Flat, Normanville, South Australia
4.3 km from Carrickalinga Beach
Map:

3. The Yankalilla Historical Museum
Or maybe take in some of the local History at The Yankalilla Historical Museum.It has an extensive collection reflecting rural and social life of the district. Yankalilla district has a unique history and has one of the most diverse and extensive collections of memorabilia relating to early country life in the state. Themes include agriculture, mining, maritime, domestic life and trades. There is also an extensive photographic collection. The Museum is run by a dedicated and enthusiastic band of volunteers. For more information, visit: yankalilla.sa.gov.au
Location: 163 Main South Road, Yankalilla,
South Australia
3.3 km fromCarrickalinga Beach
Map:

4. High Country Trails
Enjoy the views from a unique perspective withHigh Country Trails! You can experience the delight and freedom of trotting on horseback through the shallows of beautiful Normanville Beach.
The hour-long beach ride is a quiet ride along the sand dunes with its native flora and fauna. The ride then continues onto the Normanville Beach where you can trot along the water's edge and paddle in the sea.
High Country Trails also offer Pony Rides for children under the age of nine. Parents can lead the child around the property on a pony.
Please note the following information is needed for a booking: rider height, weight and riding ability. For more information, visit: facebook.com/horseridingnormanville/
Location: Cape Jervis Rd, Normanville, South Australia 5204 Australia
2.3 km from Carrickalinga Beach
Map:

5. Normanville Hotel
Just 5 minutes from Carrickalinga, a lovely place to grab a bite is at 'The Normie'. Established in 1851, The Normanville Hotel, is one of the oldest pubs in South Australia. The historic building has kept its country charm, with the dining room offering seafood and classic pub fare, and the leadlight and stonework intact. A relaxed and friendly spot for a lazy meal, this place is full of country charm.
For more information, visit: normanvillehotel.com.au
Location: 46 Main St, Normanville, South Australia
3.5 km from Carrickalinga Beach
Map:

6. Carrickalinga Lookout
The view from the Forktree Road Lookout in Carrickalinga is stunning with a great view of the coast! The view extends across from Carrickalinga all the way to rapid head and is well worth a quick stop to take a photo or three and admire the view.
Location: 968 Fork Tree Road, Carrickalinga, South Australia
Map:

7. Yankalilla Lions Skate Park
If you're holidaying with the kids and they are driving you insane, maybe they need to burn off some energy and have an early night.The Yankalilla Lions Youth Park will help tucker out the little ones with an active fun day out. The park has a large skate park, perfect for anyone with bikes, skateboards, scooters or roller skates. There is also an 'access for all' designed playground, a BMX trail, mini basketball court and an outdoor gym. The wheelchair friendly park has picnic/barbecue facilities, tables and chairs, and seating along the skate park to watch all the action. The park also has a car park, toilets and a fully fenced play area. Ideal for a picnic or BBQ and a fun day out for everyone.
Main South Road, Yankalilla, South Australia
3.7 km from Carrickalinga Beach
Map:

8. Smiling Samoyed Brewery
Located, in Myponga, with stunning views overlooking the Myponga Reservoir, is the Smiling Samoyed Brewery. Cosy in winter and breezy in summer, this rustic brewery bar is the perfect place to spend a lazy afternoon relaxing! Visitors can view the Brewery, taste the beers and enjoy delicious food while enjoying performances from local musicians. The Smiling Samoyed Brewery is dog friendly too, which is just perfect for our Pet Let guests. There is the resident Brewery Dog (Samoyed of course) who loves a pat or 3. For more information, visit: smilingsamoyed.com.au
48 Main South Road (off Hansen Street), Myponga, South Australia 5202 Australia
Map:

13.1 km from Carrickalinga Beach
We have the perfect pet friendly accommodation for your Carrickalinga 'retreat'