The Best Markets On The Southern Fleurieu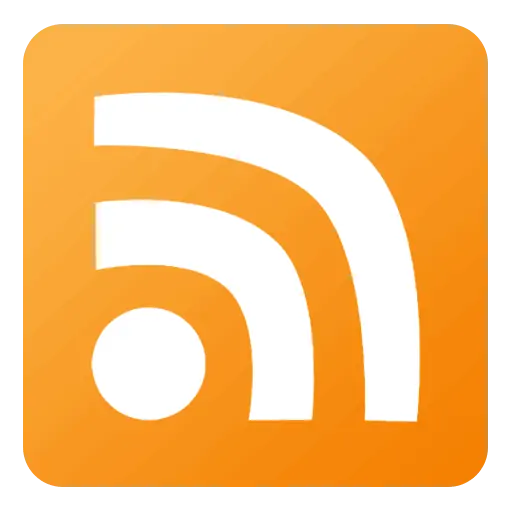 Southern Fleurieu Best Markets
Nothing says 'weekend' like a stroll around a local market! On the Southern Fleurieu Peninsula in South Australia, markets are, and always have been, a regular weekend event and you will find them in all the different towns showcasing the local talent and produce.
Community Markets filled with unique and quirky items, homemade chutneys and jams, old forgotten books and an array of plants are a great place to spend a lazy morning or afternoon but a shining star of local markets, and especially Farmers Markets, is fresh produce. If you need a good reason to start buying your produce at the Farmers' markets, here are a few to get your started:
Fresh fruits and vegetables picked that very morning NOT days, weeks or months old and possibly from the other side of the country. – Better for your body!
Organic and Non-GMO fruit and vegetables are usually sold by the farmers at these markets and labelled so you can be sure you are purchasing chemical free products grown from non-modified seeds. – Better for your body AND the environment!
Seasonal eating according to many nutritionists and scientists is better for your health, because humans ate seasonal produce for thousands of years before refrigerated storage and shipping changed all that. – Better for your bodyAND the environment!
Ripe fruit and vegetables are generally available at the markets and by being picked at the peak of their ripeness when the plants' natural sugars are at their peak, they not only taste better but they also provide the best nutrition possible. – Better for your body!
Vivid Colours saturate the farmers' markets and the colours aren't there just to look pretty; they are a true reflection of the nutrients the fruit and vegetables contain. Compare this to their pale supermarket cousins and you will seethat local farmers cultivate extremely nutritious produce through their careful farming methods and have it ready for purchase the same day the produce is farmed. – Better for your body!
Tastes better because it is picked at the peak of ripeness and is incredibly fresh when it gets to you. If you start adding farmers' market produce to your cooking, you'll be amazed at the difference in flavour and texture.– Better for your taste buds, so better for your body!
Non-industrial produce means excellent quality, tasty, nutrient rich food which keep our local hard working farmers in business.Industrial farming (both conventional and organic) is hard on the land, depletes the soil of nutrients, uses industrial chemical fertilizers and/or pesticides, and utilizes environmentally unfriendly practices that are not sustainable over the long-term.Non-industrial produce is good for the land, good for local farmers, good for local communities, good for your health and better for your body!
Affordable produce is sold at markets.For the sheer nutrition you get from farmers' market produce compared to supermarket produce, it's exceptional value. Grocery stores tend to charge an arm and a leg for organic fruits and vegetables. At the farmers' market, however, they are typically not much more expensive than conventionally grown produce, and the benefits to your health are likely to save you money on healthcare expenses over the long-term – Good for the wallet and better for your body!
Variety in abundance! The farmers' market offers a dizzying array of fruits and vegetables. Industrial farms tend to grow only a few varieties of popular vegetables. Small local farms, on the other hand, tend to favour variety, offering fruits and vegetables you just won't be able to find in the produce section of your local supermarket. Heirloom veggies anyone?- A little variety is good for the soul!
It supports local economies when you buylocally. This means that the farms are a source of local jobs so there is more money spent in the local economy.– Good for everyone!
It supports local family farms when you purchase fruits and vegetables from farmers' markets. Giving them the valuable capital they need to keep operating and providing consumers an alternative to mass-produced foods.– Good for your conscience!
Conserves fuel as the Farmers' market produce doesn't have far to get from the farm to your table, significantly reducing the use of fossil fuels. Farmers' markets also often operate in the open air and thus do not require electricity or heating like supermarkets.– Better for the environment!
Provenance is reassuring. When you shop at the farmer's market, you know where your food has been. You can talk with the farm stand workers to learn about the farm's growing and processing practices. In many cases, you can even visit the farms to see how they grow and handle the produce you are serving to your family.– Good to know!
Socializing is always fun at the market, there is always an eclectic array of people there and lots of different personalities to mingle with. And the coffee is usually excellent 🙂 – Good for the soul!
A couple of common questions we get asked by our Pet Let guests are "where are the markets located?" and "when are the markets on?" So here are a few of our favourite markets, all located close to most of the Pet Let Holiday Homes.
Our Favourite Markets on the Southern Fleurieu Peninsula
Victor Harbor Farmers Market
The Victor Harbor Farmers Market is one of our favourite local markets. It is full of great sights and delicious smells! It is held every Saturday morning right in the heart of town.The markets feature a variety of over 30 stalls full of locally grown fresh fruit and vegetables, locally caught seafood, homemade jams, relishes, artisan breads, smoked meats and cheeses, homemade gourmet pies, dips, chutneys, honey, fresh flowers and local plants. The kids can get their face painted while mum and dad browse the stalls, listening to live music or sit back and enjoy a great coffee, breakfast or a wood fired pizza and a wine.
This is the perfect market for guests staying at our pet friendly properties at Encounter Bay or Victor Harbor.
When: Every Saturday Morning 8am to 12.30pm
Where: Grosvenor Gardens, Victor Harbor South Australia
Cost: Free
Contact:0427 542 743
Website: victorharborfarmersmarket.com.au
Victor Harbor Beachside Market
On the esplanade lawns, opposite the Hotel Victor is another popular family friendly market in Victor Harbor.It has a wide range of items for sale including plants, tools, beauty products, jewelry, homemade chutneys, books, secondhand goods, and even African masks! Hot food, coffee and so much more and it is always difficult to leave without taking something away with you. It is also located right next to a great kids'playground which is great for the kids to burn off some energy afterwards.
When: 2nd and 4th Sun of the month 9am-4pm (summer) 9am – 3pm (winter)
Where: The Esplanade (Soldiers Memorial Reserve),Victor Harbor, South Australia
Cost: Free
Contact: 8556 8222
Port Elliot Market
Run by the Rotary Club of Encounter Bay, the Port Elliot Market has over 40 stalls to browse offering all manner of treasures, including arts and crafts, second hand goods and bric-a-brac, plants, small items of furniture, jewellery, candles and books. For those looking for a bite to eat, the food options are also well and truly covered. Dutch Pancakes, gourmet pies, pasties and sausage rolls as well as the traditional morning kick-starters of bacon and egg sandwiches.
If food to take back to your holiday home is what you are after, then you won't be disappointed with freshly picked and harvested seasonal fruit and vegetables, homemade jams, pickles and relishes which are served with a smile.
The dulcet tones of the busker at the Port Elliot Market also add to the atmosphere, and provide pleasant background sounds while you stroll. This market is a must on the list of things to do when staying at Port Elliot.  By the way, the market is held at Lakala Reserve, directly opposite our Rosetta Terrace property. We also have another Pt Elliot property just a few minutes away.
When: 1st and 3rd Saturday of every month, 9am – 3.30pm
Where: Lakala Reserve, Rosetta Terrace, Port Elliot South Australia
Cost: Free
Contact: 0459 786 469
Goolwa Wharf Market
The Goolwa Wharf Markets are also one of our favourites places to go to find true bargains and fresh locally grown organic produce.Run by the Rotary Club of Encounter Bay,the markets are held on the Goolwa Wharf alongside the Railway Station and there are more than 80 stalls. Many of the stallholders are also at the Port Elliot Market, but this is a bigger market, so there is much more to see! There are stalls offering bric-a-brac, collectables, plants in profusion, plenty of books both new and old, hand crafted goods, woodwork and plenty more! The Goolwa Wharf Markets are also a great place to grab some hot food and a drink, sit on the grass and take in the community atmosphere. Oh and the Steam Exchange Brewery is a very short walk across the railway tracks!
We have two pet friendly properties in Goolwa that are just a few minutes from the Goolwa Market.
When: 1st and 3rd Sunday of every month 9am – 3pm
Where: Cutting Road, Goolwa South Australia
Cost: Free
Contact:0459 786 469
Website: http://www.rotarynews.info/club3753
Yankalilla Craft and Produce Market
Just a short drive from our Pet Let Holiday Homes in Carrickalinga and Normanville is the Yankalilla Craft and Produce Market. Held within the Agricultural Hall of Yankalilla every 3rd Saturday of the month, this lesser known market is a surprising little gem. There are homemade jams and preserves, delicious fluffy sponges and cakes and locally grown fruit and vegetables in season to purchase but that is certainly not all. You will also find craft-work, trinkets and unique little gifts to purchase too. You can even buy lovely coats for your fur kids! What a lovely way to spend a Saturday morning while mingling with the local community.
When: Every third Saturday of the month from 9.00am to 1.00pm
Where: Agricultural Hall, 218 Main South road Yankalilla, South Australia
Cost: Free
Contact: 08 8558 3356
You may also like:
5 Quick & Easy Holiday Home Recipes
6 Best Take-Away Places in Victor Harbor
7 Vegetarian BBQ Ideas
8 Things to do around Carrickalinga