Best Snorkelling and Diving Spots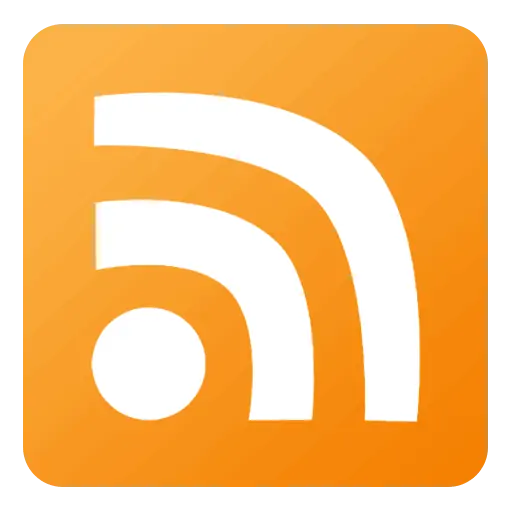 The coastline of the Fleurieu Peninsula is jam-packed with activities to entertain the whole family and just a couple of those activities are scuba diving and snorkelling. The Bluff jetty has one of the best snorkelling and diving spots. For the most experienced diver or the complete novice, scuba diving and snorkelling involves a close encounter of the most unique kind, and the Southern Fleurieu Peninsula  presents a dazzling rainbow world of sea-life right here in our own backyard.
So, it's time to don the bathers, grab a snorkel  or some scuba gear and head on a little adventure to explore the beautiful and fascinating waters of the Southern Fleurieu Peninsula.
The Bluff Jetty Snorkelling and Diving Spots

The Bluff jetty located in  Encounter Bay, Victor Harbor is a great location for snorkelling and diving. This small Bluff jetty is home to plenty of seals, crayfish, flat head, salmon, squid and mullet, so there is no shortage  of marine life to be spotted. We musn't forget about the rare and beautiful Leafy Sea dragon either, one of the most ornately camouflaged creatures on the planet, yet commonly spotted under the Jetty at the Bluff. The area is strewn with big granite boulders, stacked on top of each other, with big holes filled with a large variety of  sponge, soft coral as well as the occasional nudibranch and they also provide a habitat for large crabs. The depth ranges from 4m to 40m, so is suitable for all levels and makes for a great diving experience also.The cove like structure protects the waters from strong, rough winds and waves, so it creates weather conditions just perfect for an afternoon of exploring.
Olivers Reef
If you park your car on Hayward Street at Victor Harbor (Hayborough),  you can look out and should be able to see Olivers Reef in the distance about 150 metres from shore. Head on down, over the train tracks (look both ways!) and down a few steps and viola! You are ready to enter the water! When swimming out you can simply take a compass bearing and dive towards the reef over the sea weed. It doesn't take very long to swim the 150 metres and there are some interesting rocks and other bottom features on the way out. Once you hit the reef you can go over it and explore the outside of the reef first, or if it's a bit rough, you can simply stay on the inside. On rough days you can get knocked around a fair bit though, as there are quite a few holes in this reef, which makes the water push you away from it or suck you towards the reef! It's best to pick a good, flat calm day, when attempting to do this dive.
Wright Island
There is a cool little island called Wright Island which is 1 hectare in size and located just across the bay from the Bluff in Encounter Bay, Victor Harbor. It has a beautiful little beach and is only inhabited by bird life. The reef area is large and easy to locate between the shore and the island but take extra care as this region is also used by recreational fishermen.Wright Island offers exceptional underwater adventure and includes rocky reefs with holes and undercuts. it is relatively shallow (5-6m depth), but still offers a stack of  marine life to investigate.
Whale Bones
Whale bones  is  in Encounter Bay at Victor Harbor. Follow the road to the bluff and turn off at the hospital. Whale bones is the reef in front of and to the right where this road meets the beach. Access is from shore over a 100 or so metres of knee deep water or by boat from the nearby Bluff boat ramp. This is a big system of limestone caves, undercuts, swim-throughs, and reef. It is a virtual honeycomb of caves, and passages. The top of the reef is only in about 2-3 metres of water, with lots of holes in the top, that lead down into the caves. If you head out to sea, you will also see a drop-off, which also leads into the caves. The site got its name from the fact that there used to be lots of whale bones in the area, as the whalers used to dump the whale carcasses in the area. A dive worth doing!
Black's Reef
Black's reef  is between the Bluff and Wright Island in Encounter Bay at Victor Harbor. It is quite a swim if done as a shore dive. Alternatively access is by boat from the Bluff boat ramp. There is an extensive reef system with depths to 14 meters.
HMAS Hobart
For something completely different, why not explore the sunken HMAS Hobart? The HMAS Hobart was sunk nearby and is an exciting diving attraction. It was originally one of Australia's great naval destroyers and is now Australia's most accessible war wreck. A short 10-minute boat ride from Marina St Vincent, the Hobart enjoys underwater visibility of more than 10 metres most of the year.
Dolphins are also known to frequent the waters and can been seen just off shore sometimes too. One of our properties, 12 Solitude Drive carrickalinga,   is close enough to the ocean that you can watch the dolphins frolic from the deck. Sublime!
If you don't have your own snorkelling gear and would like to hire some, Surf & Sun,  located at Middleton have a large range of gear for hire. However if you are looking for scuba gear to hire or you would like to invest in a scuba diving course (from beginners to advanced) the Diving Adelaide  is your one stop shop!
So next time you and your family are on your snorkelling or scuba adventure, why not indulge in some friendly competition and see who can spot the most fish underwater. Download the reef fish guide here  and see who is first to tick off all the marine life first – a first prize just may be in order!
Have a great weekend…  We would love to hear your stories!
You may also like –
Victor Harbor ain't just for the oldies!
Get a truck load of Stan and Netflix on your next holiday!
Pet friendly cafes and restaurants
LIKE us on Facebook
FOLLOW us on Instagram