Café on the Parade Norwood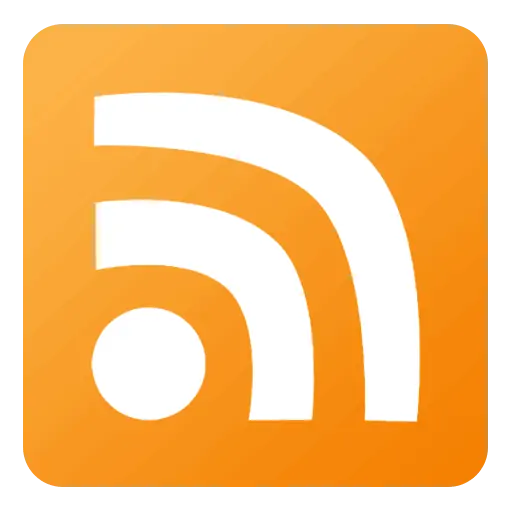 Pet Let is well known for its stylish pet friendly holiday homes all over the Fleurieu Peninsula but some may not realise we have a groovy little apartment smack in the middle of the hip and happening Norwood! Just a few minutes east of the Adelaide CBD, it is perfect for those visiting Adelaide from interstate or overseas wanting to be close enough to the action of the city but far enough away to be able to relax surrounded by the cosmopolitan atmosphere.
If you're in Adelaide from interstate or just taking some time out on the weekend, you will need to find a great café, and what better place to head to than cosmopolitan The Parade at Norwood.
The Parade reveals a vibrant cultural centre which has strong community feel with some excellent restaurants, great shops and a fabulous selection of cafes. So, if you enjoy cafe culture, then sampling some of what this area has to offer is a must. Here are just a few cafes you will come across while strolling down The Parade.
1. Sfizio Cucina e Caffe
Situated on the corner of Osmond Terrace and The Parade, Sfizio offers a great range of coffees, together with food throughout the day from breakfast to dinner and late night snacks. The word Sfizio is an Italian reference to a whim, desire or fancy which is what the cafe hopes to spark in its patrons.
Coffee has become a cult activity these days and Sfizio certainly caters for coffee lovers with some unique flavours and styles, including Corretto (an espresso shot with a small amount of liquor, usually grappa and sometimes sambucca or brandy). There is a style called Doppio, which comprises a double shot of espresso extracted using a double coffee filter. If you're up to it, Sfizio's offers breakfast cocktails for a real pick-me-up first thing! One example is Morning Glory, which is Aranciata Rossa and Lemon Gelato laced with vodka.
Cooked breakfasts range from $10 to $19 per person, dependent upon your 'sfizio'. A big breakfast can really set you up for the day, with eggs, bacon, mushroom, tomato, hash brown, Italian sausages and toasted ciabatta bread.
The cafe is open from 7.30 am until late 7 days a week.
Photo courtesy: theparadenorwood.com
2. Uncle Albert's Cafe
With a name that conjures up a family atmosphere, Uncle Albert's Cafe has been operating for the past 30 years or so, and offers an all-day breakfast. Prices range from around $8 to $16, depending on how hungry you are! For lunch, Uncle Albert's gives the customer the flexibility of being able to "create your own" sandwich, focaccia, bap, wrap etc with your choice of fillings and condiments. This gives you total control over what you ingest. (Another popular trend!)The "create your own" lunch deal will set you back between $8 and $10 and for other lunch items, the price range is between $8 and $20. Of course, Uncle Albert's offers a wide variety of different coffee choices too.
Uncle Albert's is open 7 days, with Mon to Sat hours being from 7.30 am to 5 pm and Sun 9am to 4 pm.

Photo Courtesy:Jonathan Phoon
3. Argo on The Parade
At 212 The Parade, on the corner of Margaret Street sits another well-patronised cafe, Argo,which has an extensive range of smoothies and fresh juices. One of their signature smoothies is Passion-ite, which consists of organic almond milk, coconut milk, banana, baby spinach, pineapple, mango and passionfruit – refreshing! The vast Smoothie range will cost you between $8.50 and $9.50. Argo's also has a great burger range, from the meat-lover through to the vegetarian, with some unusual flavours combined to create a mouth-watering concoction. For salad lovers, they have a great range of tossed salads priced between $16 and $18.
We love Argo's because it is a pet friendly café, so it is a great place to hang out with your dog! They supply water bowls for your fur baby and the outdoor tables and chairs are in the shade, so everybody is happy.
The hours of opening are from 6 am until 5 pm Monday to Friday, Saturdays from 6.30 am until 5 pm and Sundays 7 am until 5 pm. Plenty of opportunity to enjoy the great food, beverages and atmosphere.
Photo Courtesy: Facebook official page
4. Caffe Buongiorno
The Italian cuisine continues as you wander down The Parade with Caffe Buongiorno, a Norwood institution for the past 30 years. If you like dining alfresco, then this is the ultimate with the best covered alfresco dining on The Parade.
Not only is there a great breakfast menu but there are some great Italian dishes for lunch and dinner including Canneloni and their renowned Calzone Rustico (its like a pizza pasty – ham, salami, mushrooms, capsicum, olives and cheese all wrapped up in a delicious pizza pastry topped with Bolognese sauce). Pricing for mains will set you back somewhere between $18 and $29 and they cater well for kids with their diverse kids' menu.
You can indulge in breakfast any time from 7.30 am until 3 pm and the café is open.
Photo Courtesy: theparadenorwood.com
 5. Manto
If you're heading to the Hoyts cinema on The Parade and want to grab a bite to eat before or after the flick, then Manto is the way to go. It is opposite the cinema on the corner of George Street, in the perfect position for the movie goer. Just like a lot of the cafes along The Parade, breakfast is available until 3 pm, 7 days a week. A great idea for those who aren't 'morning people' but still love their cooked breakfast!
Their big breakfast is $18 and includes high fibre baked beans or for an Italian twist, you may like some baked eggs (baked in Napoletana sauce) and topped with crispy bacon and parmesan cheese served with toast!
For lunch and dinner, there is a great range of pizzas, pasta, salads, burgers and main meals including a trio of seafood (squid, prawns and garfish) served with chips and salad for $28.Prices of mains range between $19 and $28. They also create a great range of home-made fruity smoothies.
Manto Café is open from 7.30 am for breakfast and until late 7 days a week.

Photo Courtesy of: dimmi.com.au
If great quality coffee is your thing, then you must try The Grind @ Norwood, located on the northern side of The Parade, between Queen Street and Portrush Road. The range of coffees on offer is mind blowing, with coffee beans from around 20 different countries!
One of the great things about this place you can take many different types of home with you, for all types of coffee machines and devices. If you don't have the right gear to make good coffee, fear not! The Grind sell Plungers, Percolators and various other coffee machines, as well as coffee grinders.
If  you care where your coffee comes from and how it is grown, there are several options including Fair Trade, Single Origin, Organic or Rain Forest Alliance varieties. For the tea lovers out there, you haven't been forgotten, The Grind stocks over 17 different varieties of premium tea, either to take home or enjoy at the cafe.
The Grind is open from 7.30 am until 5 pm Monday to Saturday.
Photo courtesy of: The Australian Good Food Guide
These are just 6 of the many cafes dotted along The Parade at Norwood. The most difficult thing will be deciding which one to choose! Or, if you happen to have time up your sleeve, maybe you could try them all!
If you are interested in finding out more about our Norwood apartment, you can view it HERE.
Like us on Facebook
Follow us on Instagram @petletholidayhomes
You may also like
Top 5 Breakfast places in Victor Harbor