Encounter Lakes – The perfect backdrop for that perfect holiday…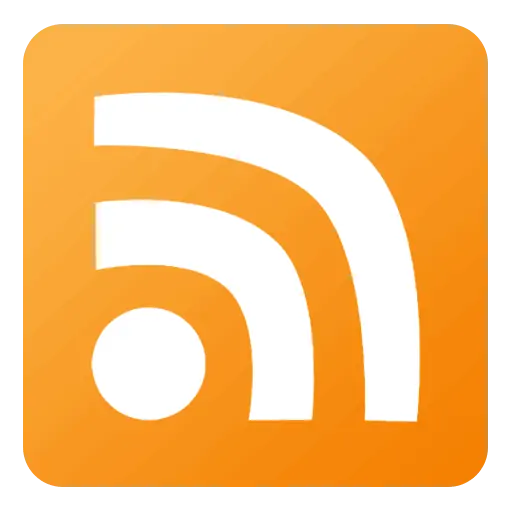 The beautiful Encounter Lakes waterway is a human made saltwater lake situated along Bartel Boulevard at Encounter Bay (just a few minutes from Victor Harbor). It has two public swimming beaches (one at either end of the two kilometre lake), making it the perfect location for a day of swimming, a family picnic and many different aquatic activities.
The beaches are extremely popular places for boating, windsurfing, kayaking, canoeing, Snorkelling and the latest watersport SUP (Stand up paddling).
Our homes on the lake…
So, for those who are into watersports, all those water babies out there or if you just want to spend some time relaxing and soaking up the views of the lake, Pet Let offers three beautiful contemporary pet friendly holiday homes located at Encounter Lakes where you can enjoy the best the lake has to offer. All have been fitted out with stylish new furniture, electrical equipment, appliances, kitchenware, artwork, and free NBN WiFi with Netflix! One has its own private beach, another it's own pontoon! A holiday spot doesn't get much better than that!
If yo
u are staying at our 46 Islander Drive holiday home, we provide an aluminium rowboat, kayak and surf ski available for our guest use (with 4 life jackets of various sizes). You can also hire our large floating island with canopy for shade, esky, and water pool. It seats approx 6-8 adults at once. It's loads of fun! The Island can be hired for an additional cost – all other water sports items are included at no extra charge. Read more…
46 Islander drive – private beach
Source: encounterlakes.com
Guests staying at our holiday home at 33 Clipper court won't miss out either! This lake front property has its own pontoon and gorgeous views of the lake through to the hills from the open plan living area. Timber timber bifold doors open out onto a deck and fully enclosed rear garden. A brand new canoe is provided for fun on the lake. A full lap of the lake is a 4km return trip – so there is plenty of exercise to be had for those so inclined! The pontoon has a swimmers ladder for easy access in and out of the lake. Read more…
Situated across the road from the lake, 72 Lakeside Circuit offers 2 kayaks for guests use also. If you need extra kayaks or you would like to try your hand at SUP boarding, you can hire absolutely everything you need for a fun holiday on the water from the local Surf and Sun shop.
Pet Let Holiday Homes on Encounter Lakes
Parks and reserves on the around the lake…
One of the two beaches on Encounter lakes, (CM Thorpe Park) is on the corner of Matthew Flinders Drive and Bartel Boulevard which has a beautiful grassed area, trees and a rotunda. It has public toilets and The Boulevard Cafe on the Lake, is just across the road if you want to pick up some lunch or an ice cream.
CM Thorpe Park
CM Thorpe Park
At the other end of the lake, on the corner of Tabernacle and Nicholas Boudain Drive is John Crompton Jnr. Reserve, which has another man made beach and also has a children's playground, shaded picnic area, toilets and lovely gardens.
John W Crompton Jnr. Reserve
John W Crompton Jnr. Reserve
John W Crompton Jnr. Reserve
Is another great place for a picnic with the family. It is a short stroll from Encounter Lakes and it has shaded BBQ areas, a huge grassed area, a children's playground, an outdoor gym, toilets and it is right across the road from the beach.
Kent Reserve (Muwerang)
Encounter Wetlands is located at Matthew Flinders Drive this reserve has shelters and a walking path to enjoy this natural haven. Encounter Wetlands is an attractive parkland area that utilises the natural wetlands of Encounter Bay.
Encounter Wetlands
Encounter Lakes is surrounded by many beautiful parks, reserves and walking trails (too many to mention here), perfect if you have kids or fur babies who need to burn off some energy during your holiday in the area! However, if your 4 legged family members are extra energetic, Victor Harbor has developed a brand new dog park just 4 minutes away that is sure to do the trick!
The many parks and reserves surrounding Encounter Lakes
Food and shopping near the lake…
Our three Pet Let holiday homes on Encounter Lakes are in close proximity to almost everything! So if you are wanting to relax, you won't need to venture too far from your serene holiday abode for the essentials. Only 3 kms away is the Victor Central Shopping Centre , an 800m (or a 10 min stroll) to the ocean, less than 3 kms to the Causeway (horse and tram), and just 3 kms to the popular Ocean street in Victor Harbor.
Although all our homes are fully equipped with everything you need to cook up a storm, sometimes (especially on holidays) you don't want to spend your time cooking, or maybe you just love to try out the local cuisine? Well, if you're looking for great food and live music, hot fish and chips with a view, a casual cafe where fido is welcomed or simply just want to enjoy a pint with your pup at your feet. Our homes at Encounter Lakes are just a few minutes walk from all of this!
On Franklin Parade, in a prime position, sits the unique and iconic local Beach House Cafe, who make the most amazing wood fired pizzas, the quirky Pa's Fish Cafe full of retro memorabilia and the best fish and chips in town and Yilki Store for some tummy warming comfort food and one of their famous turmeric latte's! In the opposite direction but still only a few minutes walk is The Boulevard Cafe on the Lake. It is the perfect spot to stop for breakfast, (or lunch and dinner for that matter!) and it's pet friendly too! We definitely recommend you stop by and say hi to the owner Lisa. She'll look after you! Prefer to eat by the lake? All these eateries offer take away too!
As beautiful as an ocean stay is, there is definitely something magical about staying by the lake, especially at night… You don't get views like this from the ocean at night…
The view from 46 Islander drive at night
You may also like:
3 Romantic Restaurants in Victor Harbor
6 Perfect Picnic Spots on the Southern Fleurieu Peninsula
LIKE us on Facebook
FOLLOW us on Instagram