Goolwa op shop trail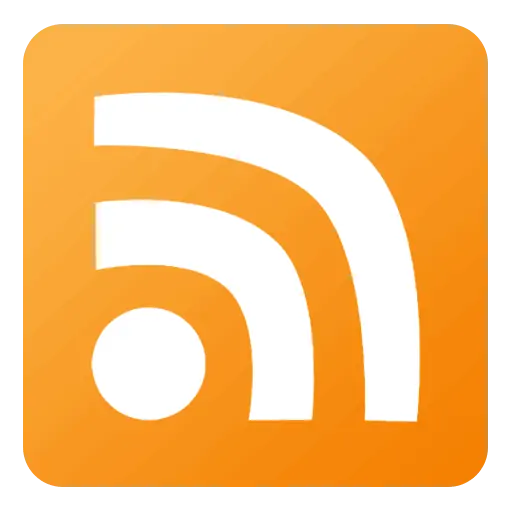 It was 65 years ago that the first recognised charity shops were opened in London to help those struggling to overcome hardship from the Second World War, and it became a global trend.
Australians know them as "op shops" (short for "opportunity shops"), and they have been an integral and valued part of our communities.
It seems times have changed. Many op shops have closed in Adelaide because the cost of brand new imported clothing has dropped significantly at lower-end department stores (Kmart and Big W, Im looking at you!). To stay relevant, many op shops have undergone a transformation. They look less like junk stores and more like boutiques.
They pay much more attention to the way their stock is presented and the quality of the goods they sell has improved dramatically. Prices have increased a bit too, but paying $10 for a designer shirt still seems like a bargain!
In GOOLWA, the op shop business is thriving! On our last visit, we found 9 active op shops in lovely Goolwa, South Australia. Much cudos to all the wonderful volunteers who spend so much time and energy to maintain and operate most of these op shops for the benefit of the community and the various charities. We salute you!
Here is our Op Shop tour!
Best Day for an Op Shop Crawl in Goowla: Friday (every Op Shop is open)
---
Covenant Pop Up Op Shop
Address: Dowdodd Cres, Goolwa
Open: Friday & Saturday 10am – 4pm
Website: http://www.covenantfamilychurch.com.au/group/outreach/
Inside a big shed, in the industrial part of Goolwa, this 'pop-up' op shop run by the Covenant Family Church seems to be a permanent fixture despite its clearly temporary signs and its "pop-up" label.
Once inside the shed there is a good range of items of reasonable quality. The highlight of this shop are the quirky hand written signs on some of the items.
A couple of empty champagne bottles, for the bargain price of $15 the pair, are promoted with the sage observation that "The celebration is over but we are good decoration".The most expensive item I could find was a beautiful old Pianola for a tick under $600.
Furniture and general bric-a-brac are the major items in this store. There are some clothes and books, and a bit of extraneous hardware – but if that's what you are looking for this is probably not the store for you.
---
Wildlife Welfare Shop
Address: 15 Hutchison Street (just before Hay Street)
Open: 7 days, 10-4pm
Website: https://www.facebook.com/wildlifewelfareorgsa/info/?tab=overview
This is my favourite op shop in Goolwa for two reasons. Firstly, this group of volunteers do an incredible job rescuing the injured birdlife and other animals on this part of the coast (check out some rescue stories on their Facebook page). The money raised from this shop supports their work.
Secondly, the shop is very well set up with lovely displays of beautiful items such as crockery, glassware and silverware.
They have a room devoted just to books, organised alphabetically. There is a lovely collection of plants at the front of the store (starting from just $2). It is also well worth stopping to appreciate the front of this shop which has a wonderful collection of crockery cemented to the exterior wall. It is glorious!
---
Anglican Op Shop
Address: Cnr of Cadell Street and Croker Street Goolwa
Open: Tues – Friday 9:30am to 4pm & Sat 9:30 to 12:30
The Anglican Church Op Shop in Goolwa is run by the Holy Evangelists. It is situated in a shed behind the church hall. Originally it was open only during school holidays in the church hall but it soon outgrew this.
The parishioners decided to erect a shed at the back of the Church and have it permanently setup to operate a few days a week but the shed quickly filled and is now bursting at the seams with donations from the local community for sale. The hours have now been extended and it operates 4.5 days a week. Completely staffed by volunteers this Op Shop is a very popular shop and is well worth a visit!
Located behind the church
---
Charity Barn
Address: 27 Corio Tce, Goolwa
Open: Friday & Sat 9:30-3:30
Website: https://www.facebook.com/Alexandrina-Wildlife-Support-Group-Inc-AWSG-117824991638884/
Located out of central Goolwa and run by the Alexandrina Wildlife Support Group, this is the biggest op shop in Goolwa and so is well worth a visit! Great range of bric-a-brac, books, toys, kitchenware, clothing and collectables starting at .50c.
All proceeds from the sales go toward the rescue, care and rehabilitation of native wildlife. In fact, it is their main source of funding so that's another great reason to shop here.
---
Salvage & Save
Open: Tues to Fri 10am to 4pm, Sat 9-3pm
Address: Main Goolwa/ Victor Harbor Rd, Goolwa SA
Website: https://www.facebook.com/Salvage-Save-Goolwa-483801715022335/
A treasure trove far bargain hunters, this large shed (actually two sheds) plus outdoor spaces serves three purposes: 1) it is an initiative of "Finding Workable Solutions" to provide quality employment for people with a disability 2) It recycles items that would otherwise be thrown into the landfill waste stream 3) It saves dumping fees for people if they take their used items straight to the shop. The main outdoor area is home to all sorts of used building items such as windows, tiles, pavers and toilets.
If you're looking for something to retrofit into an existing spare, you may find it here. The main shed has a huge range of items from furniture to life jackets and a massive range of golf clubs and old exercise equipment (Ab Circle anyone?).
The second shed houses the better quality smaller items – electrical goods, quality furniture and general bric-a-brac. At the very back of this shed is a small room with the antique items – there's not a lot of them but there are some very quirky pieces there.
---
Lions Book Market
Address: Goolwa Oval, Port Elliot Rd, Goolwa
Open: Thursdays & Fridays, 10am to 4pm, Saturdays 9am to 12 noon
Website: http://goolwa.sa.lions.org.au/
Book worm heaven! The Lions Club of Goolwa book market on Goolwa Oval contains thousands of high-quality books ranging from 50 cents to $5. Proceeds go toward supporting community projects.
---
Goolwa Bargain Barn
Address: Shop 4, 1 Cadell St (next to the park and set back from the road)
Open: 7 days, 10-4pm
Website: https://www.facebook.com/Goolwa-Bargain-Barn-494903757241962/?fref=nf
A small, quirky privately owned op shop comprising a main room that opens into a larger space. The main shop is stocked with hundreds of mostly good quality books at reasonable prices ($3-$5).
The back of the shop is stocked mostly with clothes and some shoes. The proceeds from the shop are split between the owner (she started this shop when she couldn't get a job) and a local cancer charity. Excess stock is donated to ADRA at Pt Elliot.
---
Partners in Fashion Recycle Boutique
Address: Goolwa Shopping Centre (outside, near Browse in & Save) 33 Hutchison Street
Open: Mon to Fri 10am to 4pm, Saturday 10.30 am to 3pm
Website: https://www.facebook.com/partnersinfashionrecycleboutique/
Whilst this is not technically an op shop, it is worth including on the list for those of you who are second hand clothes shoppers. It is a "recycle boutique" and has a good range of quality pre-loved clothing for men and women.
---
Goolwa Wharf Market
Address: Goolwa Warf
Open: First & Third Sundays of the month
Website: https://www.facebook.com/Goolwa-Wharf-Markets-262147140476799/
Photo by Steve Hudson
As of January 1st 2014 The Goolwa Warf Markets have been run by the Rotary Club of Encounter Bay following a successful application to the Alexandrina Council. Previous to this it was managed by Terry and Maureen Tarrant for 17 and a half years, on behalf of South Coast Dune Care and helped fund many environmental projects, including undergraduate scholarships in environmental science.
The Goolwa Wharf Markets are also one of my favourites places to go to find true bargains, it's just like a giant outdoor op shop! The markets are held on the Goolwa Wharf alongside the Railway Station and have about 80 stalls to browse over. You will find a lot of the same treasures you would find in an indoor op shop only with an added community feel.
There are stalls offering bric-a-brac, collectables, plants in profusion, plenty of books both new and old, hand crafted goods, from woodwork and wrought iron to fabric and knitted items, beautiful decoupage and hand-made greeting cards, hats fishing gear, small items of furniture, sunglasses and jewellery for the young and not so young.
The great thing about markets is you never know what you will find. The Rotary Club of Encounter Bay use the proceeds from these markets to support local and overseas projects particularly focusing on supporting youth programs.