Your Guide to Organic Wholefoods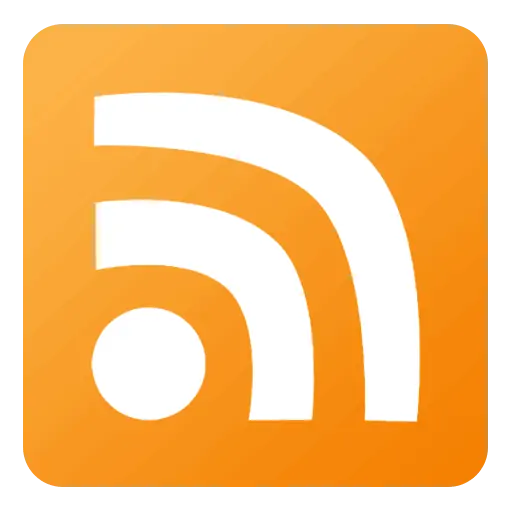 Amaranth or Kohlrabi? Spirulina or Jicama? If these items top your grocery list, and don't sound like a second language to you, then this article is just for you!
In our Pet Let blog, we like to help out our guests by providing them with informative articles on the best places around the area to visit, great places to eat and fun things to do also. We have many articles dedicated to restaurants, cafes, bakeries and more but we haven't yet covered places for the super health conscious or those with special dietary needs… until now that is!
We know it can be a challenge sometimes to make sure you eat well while on holidays and with more people discovering the extraordinary health benefits of organic wholefoods, this seems like a great time to provide a guide to finding organic wholefoods on the Fleurieu Peninsula.
The term "wholefoods" is used rather broadly these days. We're using it to mean the shops that deliver products in their complete natural form or as close to it as possible, unlike a lot of food sold in most conventional stores. This means selling the organic option when possible, minimising products with preservatives and additives, GM (Genetically modified) free and also choosing environmentally conscious suppliers. In addition to all that good stuff, organic wholefoods are nutritionally different to non organic foods because organic crops are up to 60% higher in a number of key antioxidants than conventionally-grown ones so what are you waiting for?
Let's go shopping for some seriously good food!
VICTOR HARBOR
RAW BULK WHOLEFOODS
RAW Bulk Wholefoods  is situated in the heart of beautiful Victor Harbor and owned and run by the very friendly locals Fran and Glenn.
For the health conscious, this place is a dream come true! There is so much to choose from and they provide such an extensive variety. Mostly housed in the impressive cabinetry, built by Glenn himself, you will find dried fruits, nuts, grains and seeds, to every type of organic rice you can imagine. They sell flours, bread mixes, cake mixes, syrups and local honey, also all sorts of puffs, kernels and cereals and, of course, quinoa! There are also organic seeds and flakes you may not even know existed. All of this can be bought in any volume required, which makes it an ideal way to experiment with some new healthy foods!
You will find no hidden nasties in the food sold at RAW Wholefoods and it is all seriously affordable too. We just love this place!
Monday: Closed
Tuesday – Friday: 9am – 5pm
Saturday: 8am – 2pm
Open public holidays excluding Christmas day and Good Friday.
*Check the RAW website for up to the minute opening hours.
RAW BULK WHOLEFOODS
13 Coral street
VICTOR HARBOR SA – MAP
Phone Number: 08 8552 5491
Email Address: [email protected]
Website: https://www.rawbulkwholefoods.com.au/
PORT ELLIOT
JETTY FOOD STORE
This little shop is guaranteed to satisfy all of your senses. It is also a little oasis for healthy eaters. As soon as you walk into the Jetty Food Store  you can see and smell the freshness! Located on one of Port Elliot's main streets, this little gem sells fresh, local produce directly from the farm. Fleshy seasonal fruits and vegetables line the shelves filling rustic baskets and everything looks and smells as amazing. All the produce is organic and everything is labeled with the growers name and the region it comes from. You don't get that in too many stores!
You will love the smell of coffee brewing and homely treats displayed to entice you, including croissants, wraps, healthy salads and sweets; all made from seasonal produce. The store also offers a delicious fresh juice menu for a quick healthy snack. There are also gourmet imported products, tea, coffee, cheese, dairy products and sauces available for purchase. The Jetty Food Store is a lovely little shop which shows off some of the great produce the Fleurieu region has to offer.
Monday – Friday: 8.30am- 5.30pm
Saturday: 8.30am – 3pm
Sunday: Closed
JETTY FOOD STORE
42 North Terrace
PORT ELLIOT SA – MAP
Phone Number: 0448 147 097
Website: https://www.facebook.com/jettyfoodstore/
GOOLWA
THE SMILING FROG
The Smiling Frog is located in the historic town of Goolwa and is also the town's well loved supplier of certified organic locally grown and regional produce, including super fresh fruit, vegetables direct from the local farmers, organic dry food staples, cultured foods  and biodynamic meats too. If you are short of time, you can order a certified organic fruit and veggie box filled with seasonal fruit and veg for $40 (larger ones also available).  If you love cooking when on holidays, a mystery box is a fabulous way to challenge your culinary skills.
If all this shopping has made you hungry, fear not! The Smiling Frog has you covered. They have a fabulous pop-up cafe which serves fair trade organic coffee and tasty delights, including  some pretty amazing pies! One our faves is the spelt vegan, full of delicious veggies and tofu with a touch of chilli. Yummo! (contact them for cafe operating times)
Monday: 10am – 4pm
Tuesday: Closed
Wednesday – Friday: 10am – 4pm
Saturday – Sunday: 10am – 2pm
THE SMILING FROG
Shop 1, 9 Railway Terrace
GOOLWA SA – MAP
Phone Number:0408 280 055
Website: https://www.facebook.com/thesmilingfrog2201/
All our Pet Let Holiday Homes are fully equipped with everything you need in the kitchen to create a delicious home cooked meal.
Has all this talk of fresh organic wholefoods made your mouth water for some nutrient rich tucker? Perhaps you're entertaining these holidays and want to throw a platter together that doesn't consist of the 4 'C's' – cheese, cabana, crackers and cholesterol?!
Here is How to create the perfect platter according to
Honest to Goodness, Australia's leading organic and natural food supplier.