The Souther Fleurieu's New Year's Eve Celebrations 2018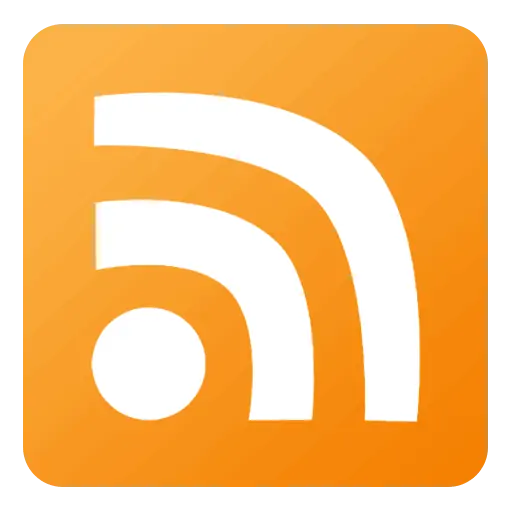 Bring in 2019 on the Southern Fleurieu Peninsula
We are sure you all know by now just how much we here at Pet Let, just love the Southern Fleurieu, that is no secret. There is rarely  a time to bored, however if we had to choose our favourite time of year on the Peninsula, it would be without a doubt the festive season!  Christmas time is nearly here and before we know it, it will be NYE! You may have already made plans to welcome in 2019, but if you are racking your brain as to how to spend that special evening, have no fear, we have you covered!
VICTOR HARBOR
Most people have heard of the River Gum New Years Eve celebrations held at Victor Harbor.. Each year the Victor Harbor New Year's Eve celebrations attract more than 10,000 spectators enjoying the festivities around Warland Reserve, and over 30,000 locals, families and visitors relaxing along the Victor Harbor foreshore to watch the spectacular fireworks displays.
So, why not go along and join in the fun family entertainment with FREE face painting, a FREE petting zoo, FREE bubble fun along with amusement rides and FREE live performances suitable for the whole family. Enjoy the kids' early fireworks at 9:45pm, followed by a midnight fireworks spectacular!
Victor Harbor's New Year's Eve Celebrations are presented by Rivergum Homes and start at 7:30pm, on Warland Reserve in Victor Harbor. If your staying in the area, why not catch the Cockle Train  which will be making special trips from 10am – 12.30am and make the night extra special.
Rivergum Homes NYE Celebrations is a drug and alcohol free event. Dry zone restrictions apply throughout Victor Harbor over New Year's.
STAGE PERFORMANCES PROGRAM
7:30pm        Dorothy and Emma Character Performance
8:30pm        Rock Chick Powerhouse performance by LUSH
9:45pm        Children's Fireworks – sponsored by Girdler Family Amusements
10.00pm      LUSH Adelaide Party Band
12.00am      Midnight Fireworks
Date: New Years Eve
Time: From 7.30pm
Where: Warland Reserve Victor Harbor
Cost: Free
Phone: 8551 0777
More information: HERE
Photo: Paul Danenberg
GOOLWA
The Goolwa river and wharf precinct will come to life this New Year's Eve with a spectacular display of fireworks to bring in 2019.
Set off from the Hindmarsh Island bridge, the skies will be lit up at midnight by a magnificent fireworks display again this year. Any visitors staying with Pet Let in or around Goolwa and Hindmarsh Island are invited pack a picnic, float in a boat or wander the wharf and experience the best way to bring in the New Year.
The Hindmarsh Island Bridge will be closed to all traffic from 11.30pm on December 31 as pyrotechnic expert 'Crackers' Fragnito and his team prepare for the midnight spectacle.
mes.
Date: New Years Eve
Time: From 7.30
Where: Goolwa Wharf Precinct
Cost: Free
Phone: 0417 836 592
More information: HERE
Leon Mead's winning photo from 2017.
NORMANVILLE
Perhaps you have decided to 'get away' to Normanville for the New Year and don't wish to travel to Goolwa or Victor Harbor, well you're in luck! Normanville will be putting on yet another fantastic New Year's Eve pageant, their 21st in fact, and they have a fantastic firework display planned too!
Watch more than 40 colourful floats depart Katherine Drive, Normanville at 7.30pm, then winding their way through the streets and ending at the beautiful Normanville foreshore at approximately 8pm. There's lots of FREE things to do including wandering the market stalls, FREE live entertainment from  DJ Hazzman and of course the fantastic FREE fireworks display at around 9.45pm. Food is also available for purchase.
Date: New Years Eve
Time: From 7.30pm
Where: Katherine Drive, Normanville
Cost: Free
Phone: 0407 174 262
More information: HERE
So why would you want to spend New Year's Eve in Adelaide, when there is so much going on here on the Southern Fleurieu?
With New Year's Eve celebrations fast approaching and that usually means fireworks! Although most of us humans love the lights, colours and sounds of fireworks, our pets don't. It can be terrifying for them. Make your pet an important part of the festivity planning and take the necessary precautions to make your home extra safe going from one year into the next for your fur kids. Animals Australia have some important tips to help you keep your fur kids feeling safe on NYE.
Photo: Javier Brosch / Shutterstock
You may also like:
6 Great Reasons You Should Take Your Pets On Holidays With You
Like us on Facebook
Follow us on Instagram