The Museums of Goolwa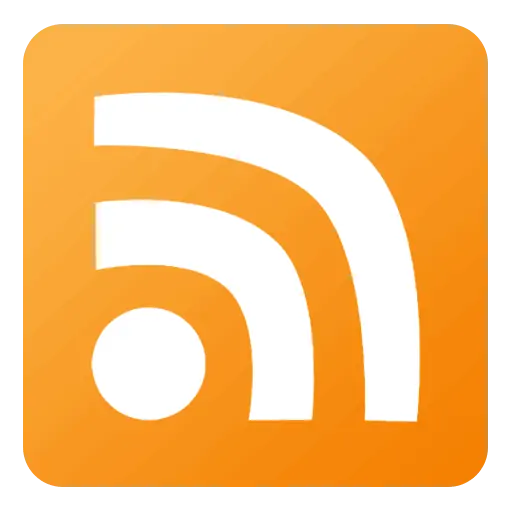 Goolwa – is a small town which is rich in history and some of this fascinating history is showcased in their museums. There is no doubt that a primary role of museums is to engage and educate the community and schools rely heavily on museums to enhance their curriculum but these museums also provide a great excuse to spend time with friends and family in a positive way. Personal connections can be made with museums and with family members during visits. A day at the museum often translates to a day spent with loved ones as older family members morph into tour guides, and the environment provides a shared learning experience. Even the museums themselves have interesting histories to inspire and educate visitors. It becomes nearly impossible to exit a museum without having gained any information or insight during your visit. Why not create some unique memories of your holiday and include a visit to one or all of these Museums?
Goolwa National Trust Museum
Goolwa National Trust Museum Building Photo: community.history.sa.gov.au
The Goolwa National Trust Museum is housed in an historic building itself. The building dates back to 1872 and was once used as a Blacksmiths shop.
Inside the museum you'll find a series of exhibitions telling stories of Goolwa, Hindmarsh Island and Currency Creek from pre-European arrival to the present day. One of the newest exhibits, a work in progress, is the Goolwa Soldier's Memorial Wall. This tribute to local men and their families will depict the 130 recorded soldiers enlisted to serve our country during World War 1.
One of the most unusual and interesting items in the collection is the Kaesler family's "Home from Home" a 1924 Dodge tourer converted to a motorhome or 'caravan' and considered to be the first in Australia.
Australia's first 'Caravan' built on a 1924 Dodge
Goolwa's shipbuilding industry, which supported the river trade of the mid 1800's, is well represented here with models, artefacts and stories. Goolwa was Australia's first inland port and home to over forty paddle steamers and barges; all of which are featured at the museum. There is no shortage of large furniture items from local homes, shops, offices and there is also an original piano which originated from one of the 3 original Goolwa Hotels. There are a lot of domestic utensils, ornaments, clocks and the like, displayed in and around glass cabinets. Certainly, well worth a visit.
Items showing some local indigenous history     Photo: weekendnotes.com.au
Address: 11 Porter Street Goolwa

Open: Tuesday, Wednesday, Saturday, Sunday 1.30 to 4pm
Phone: 08 8555 2221
Website: https://www.nationaltrust.org.au/places/goolwa-museum/
Entry Fee: Adults $3.50, Child accompanied by parent $1.00
River Dolls of Goolwa
Over 2500 childhood treasures.   Photo: riverdolls.com.au
Now this is a museum with a difference! You don't need to be interested in dolls to enjoy this amazing award winning collection of over 2500 childhood treasures. There are dolls, model cars and trains, puppets, teddies and more. You will also find a bright, colourful display of twentieth century dolls and toys and a spectacular 12-metre-long mural too!
To complement the childhood memories theme of the doll and toy museum, they also house a lolly shop called 'Dollies Lollies – Sweet Memories'. Indulge yourself by selecting from the large range of all-time favourite and traditional Australian, English and Dutch lollies.
Be transported back to your childhood.      Photo: victor2goolwa.com.au
Address: 33 Cadell St, Goolwa

Open: 1.00-5.00pm Wednesday to Sunday – Other times by appointment only
School Holidays: Daily 11am to 5pm (except Christmas day)
Phone: 08 8555 5801
Website: http://www.riverdolls.com.au/
Entry Fee: Adult $5, Child (under 15) $3, Concession $4, Family $12
Goolwa Motor Museum
Beautifully restored black V8 Packard.    Photo: Goolwa Motor Museum
Goolwa Motor Museum must be one of the best kept secrets in Goolwa. Step into the unassuming shed in the industrial part of Goolwa and be dazzled by an amazing collection of unique vehicles and great memorabilia. The Goolwa Motor Museum houses some rare collectible cars from the golden era of 1920s to 1970s and there are about 45 beautifully restored and presented cars on display. Michael, the owner, is very friendly and is knowledgeable on each vehicle in the collection. He is a great authority on cars and shares stories of the cars he has owned and people he has known, not to mention plenty of facts about the history of the cars. For car enthusiasts, this museum is a must and for everyone else, it's an interesting and 'different' way to spend your afternoon.
Beautifully restored black V8 Packard.    Photo: Goolwa Motor Museum
Address:  45 Gardiner Street Goolwa

Open: Wednesday to Saturday – 10.00am – 4.30pm
Phone: 08 8555 3338
Entry Fee: Adult – $8.00 Child – $5.00
Most people visiting Goolwa know that is has some beautiful beaches, the Warf, great playgrounds, boutique shopping and some fabulous restaurants.  Perhaps not so many think of visiting museums on their holidays? Goolwa is a town which dates back to 1840 and with so much history embedded in it, it would be unfortunate to miss the opportunity to step back in time, learn and enjoy some nostalgia while you're visiting.