The Top 5 Wentworth Attractions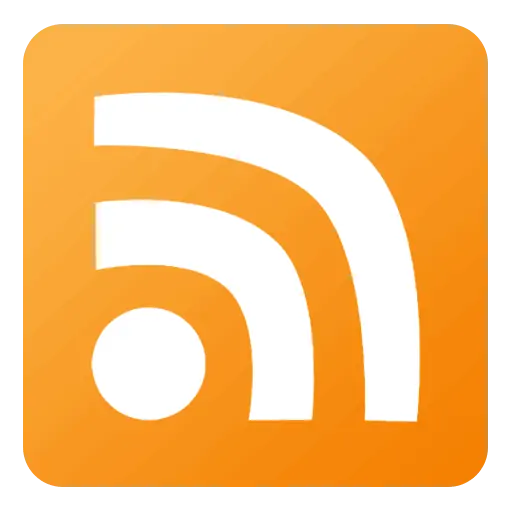 For those who aren't aware, Pet Let Holiday Homes has for some time, offered not only fabulous pet friendly accommodation along the Southern Fleurieu Peninsula and Coorong but also a lovely enovated pet friendly cottage in the historic river port town of Wentworth.
Wentworth is located in the south west corner of NSW, on the border of Victoria and is situated at the junction of Australia's two largest rivers, the Murray and the Darling. It is the popular access point for people wanting to explore Lake Mungo and Mungo National Park along with many other fascinating attractions the area has to offer. It  is very easy to stay in Wentworth for three or four days and still not exhaust the attractions around the district.
If you are unfamiliar with Wentworth or have never thought of holidaying there before, then we can help with that! Listed in order of popularity according to tourist and visitors reviews on Tripadvisor.com, here are the top 5 attractions of Wentworth to help make your visit a memorable one!
1. Old Wentworth Gaol
The Old Wentworth Gaol is conveniently located right in the town and is across from the pioneer museum (which happens to be on this list too!) The tour is self guided but there is plenty to read along the way to keep you informed.
The Old Wentworth Gaol is a well preserved piece of Australian history. Built in 1879-1881 using one million locally made bricks with massive 45 cm thick walls! It was also the first gaol to be designed in Australia (by James Barnett, who also designed Customs House in Sydney.)
It was used for almost 50 years and was a notoriously harsh prison for the more serious offenders, although having said that, many of the women housed here were apparently locked up simply for their religious beliefs!  It was built with lookout towers,  a stretching rack, a whipping stool, stocks,  and shackles set into a boulder which is still there in the unshaded centre of the courtyard (great photo opportunity). Some more interesting sights you will see when visiting the gaol are where the warden and gaoler lived, where the female and male inmates lived and worked (there is still a very old wooden coffin in the mens area which has been in the gaol since the 19th century enough to give anyone shivers down their spine!), the hospital, the kitchen and more. There are rumors that this gaol is also haunted with some visitors not only hearing ghostly voices but actually photographing  mysterious white hazes!
The Old Wentworth Gaol closed down in 1929 and is considered to still be in much better condition than most of the other old gaols in Australia. It now houses the Morrison collection of antique bottles, gemstones, minerals and Australiana and a statue of Harry Nanya (one of the last full blooded, free-roaming Aborigines of the local tribe who died around 1880), his partner and their child.
There is a small kiosk with food and drinks and a gift shop for those who want to grab a souvenir or gift afterwards. The self guided tour takes about an hour, so there is plenty of time left in your day to visit some other wonderful Wentworth attractions.
Hours: 10.00am to 5.00pm 7 days a week.
Address: 112-115 Beverley Street, Wentworth NSW 2648
Phone: (03) 5027 3337
For more information, visit: wentworth.nsw.gov.au
2. Perry Sandhills
For those budding photographers, or for anyone who appreciates remarkably beautiful natural wonders, the Perry Sandhills will not disappoint! Located 6kms outside of Wentworth, this ancient land formation of 400 acres of continuously shifting sand dunes are best seen at dawn and dusk. This is when the low sun illuminates the dunes revealing amazing colours, textures and shadows with the added bonus of less people traipsing over the dunes.  Experts believe the sand hills originated around 40,000 years ago at the time of a severe ice age and have resulted from thousands of years of wind erosion picking up and depositing the fine sand forming the shifting dunes.
The Perry Sandhills are not just beautiful. The constant erosion of the dunes reveals evidence of past forms of human habitation, in particular the Barkindji people and mega-fauna; an area of great biological significance and particular relevance to anthropology. The dunes have also been the set for many advertisements and films including 'The Man From Snowy River', Burke and Wills, and The Flying Doctors.
The Perry Sandhills is the perfect spot for a fun family day out but make sure the kids take some cardboard with them to slide down the huge ancient dunes!
Address: Old Renmark Rd, Wentworth NSW 2648
Phone:(03) 5027 3624
For more information visit: visitwentworth.com.au
A remarkable sight – The Perry Sandhills originated after an ice age (40,000 years ago)  Photo courtesy: visitnsw.com
3. Junction Park
Junction Park well looked after grassed area in the shade of towering gums with a BBQ, picnic tables and a children's playground. It's claim to fame is its location at the junction of Australia's two longest rivers, and the fourth largest river system in the world – the Murray and the Darling.  In the historic and pretty town of Wentworth, these two giant rivers join in an astonishing natural display. The River Murray   is wide and flows strong and steady from the Victorian high country while the Darling  traverses through semi-arid plains, where most of the landscape has an elevation of less than 100 metres and an annual rainfall of less than 300mm.
Where the two rivers meet there is a distinct colour difference. The Murray is a deep blue colour, while the Darling is a milky green and makes the merging of the two rivers quite a rare sight! This can be easily seen from the viewing tower which overlooks the river bank. The tower is an easy climb up a corkscrew staircase to the top and the view is just stunning, so don't forget your binoculars!  By the time these two rivers meet, they've already travelled a combined distance of 4,428 river kilometres. From their confluence, they will continue on for another 832 kilometres to the Southern Ocean.
The park has lots of informative signs with information on both the River systems,  the history of the area and also it's people. With all this information on board, you will be in awe of the magnificent natural phenomenon available to view.
Junction Park is a tranquil place to spend some time, have a picnic, let the kids run wild all while learning about and witnessing yet another natural wonder of Wentworth. And it is FREE.
Address: Cadell street, Wentworth NSW 2648
Phone:(03) 5027 5080
For more information, visit: visitwentworth.com.au
Photo: Maxime Coquard
4. Wentworth Pioneer Museum
1.8 million years of fossilised giants and over 150 years of pioneer settlement
Wentworth Pioneer Museum houses an interesting historic collection of much of Wentworth's heritage. The Rotary Club has collected over 3,000 artefacts and relics covering all aspects of the history of the Wentworth Region. In the Wentworth Shire, fossils of Australia's Megafauna have been found in a number of locations, including the Perry Sandhills as mentioned earlier in this post.
The Megafauna replicas exhibited at the museum include a Diprotodon, a Procoptodon, a Genyornis and a Thylacoleo. The scale of these models has been determined by actual skeletons. The museum also houses a large paddle steamer display which includes models and  Australia's largest photographic collection of river boats and associated buildings.
There are numerous other exhibits to see including Space Junk, a 90 pound Murray Cod, a 1942 W.L.A Harley Davidson Motorbike as well as numerous reminders of how hard early life was in Australia.
This is an excellent museum supplying the history buff with information on much of Wentworth's heritage. It is an amazing story told through tools, instruments, documents and everyday treasures of a bygone era.
Hours: Open 7 days 10am – 4pm
Address: 117 Beverley Street, Wentworth NSW 2648 (opposite the Old Gaol)
Telephone: (03) 5027 3160
Email: [email protected]
Website: http://www.rotarynews.info/club3745 
Photo credit: RayF/Tripadvisor
5. Harry Nanya Tours – Mungo National Park
As we have seen, Wentworth has a number of historic sites associated with the former occupation of the land by the Barkindji people, the largest tribe in NSW. One way to incorporate seeing and learning about all these historical sites in one day or evening is with the traditional caretakers of the land via Harry Nanya Tours.
It is an Aboriginal-owned and operated eco-tourist venture which offers six different tours. These tours incorporate such treats as an exploration of Perry Sandhills,  the river junction, Lake Victoria, Lake Mungo, the Pioneer Museum, Scotia Sanctuary, the river system, canoe trees, middens, native bush plants, local wildlife, performances by Barkindji dancers, examples of bushtucker and an historical view from the Aboriginal perspective, including insight into the impact of white settlement.
Harry Nanya Tours is named after Harry Nanya, one of the last Aborigines in NSW to live by traditional hunting techniques. About 1860, Nanya left his camp and vanished into waterless country with two women and a steel axe. He reappeared more than thirty years later, with 27 children!
Address: Shop 10, Sandwych St, Wentworth NSW 2648 ( At the same location is Harry Mitchell Art and Craft Shop, featuring examples of Aboriginal culture)
Email: [email protected]
Phone: (03) 5027 2076.
For more information on the tour visit: harrynanyatours.com.au
Feeling temptedby a visit to Wentworth? You can find out more about Pet Let's cute little pet friendly cottage located in the facinating and historical town of Wentworth HERE.
You may also like:
Like us on Facebook
Follow us on Instagram